Cold Stone Creamery Goes After Self-Serve Frozen Yogurt
Cold Stone Creamery Jumps on the Frozen Yogurt Bandwagon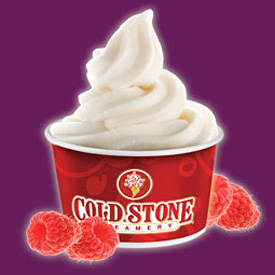 Like cupcakes, the frozen yogurt wave has shown no sign of melting, despite the fact that yogurt bars are jocking one another's ideas left and right, from custom blends to flavors like pumpkin fro-yo.
Nationwide chain Jamba Juice isn't the only company trying to get into the frozen yogurt game. Joining them is Cold Stone Creamery, which is testing out its own version of the self-serve frozen yogurt bar. This isn't the chain's first foray into fro-yo — it jumped on the tart bandwagon back in 2008 — but now the hand-mixed ice cream chain's attempting to monopolize the market with soft-serve versions of its most popular flavors.
The option will be hitting stores on the East Coast, Arizona, and California over the next several weeks. Do you think it'll prove successful, or is Cold Stone a little late to enter the game? I'd love to hear your thoughts below.