Collard Greens Recipes
In Season: Collard Greens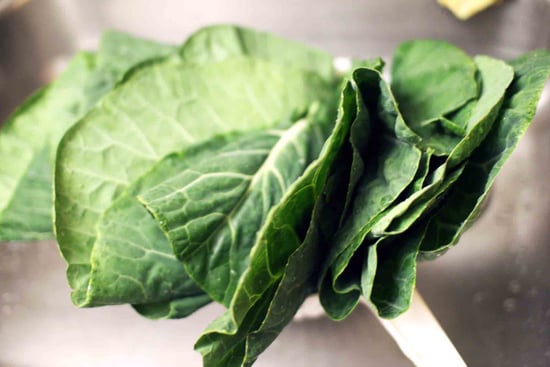 Leafy greens are all the rage these days. Sure, they're chock-full of nutrients and vitamins, but they're also delicious. Collard greens are no exception. The mildly smoky flavor in the this Southern vegetable staple is great for cooking. Collard greens come from the same species as cabbage and broccoli, but like kale, this vegetable doesn't form a head. The leaves are dark blue-green and smooth, and they're a great source of vitamin C and fiber.
Collard greens are a very important part of Southern cuisine, often prepared with smoked ham hock. Since the leaves resemble folded money, traditionally, they are enjoyed with black-eyed peas for good fortune on New Year's Day. But the South isn't the only place that appreciates this cruciferous vegetable. Portuguese cuisine makes great use of collard greens. Popular soup Caldo verde, meaning "green broth" in Portuguese, employs collard greens as a base. In addition, the juice of pressed leaves is thought to alleviate several maladies, including bronchitis!
For more ways to eat up your collard greens, keep reading.
Collard greens are available in most places all year long, but they're best from January through April. Choose firm leaves that show no signs of yellowing or wilting. Store your greens in a cold part of your refrigerator in a plastic bag for up to five days. Here are some ways to enjoy collard greens:
Source: Flickr User arvindgrover