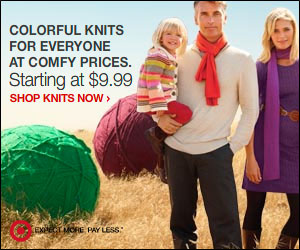 As cooler temps creep into the forecast and leaves blush with color, it's time for another kind of change at home — our families' wardrobes. We're talking more layers, warmer materials, and overall cozier options. Lucky us, Target makes this switch an easy and affordable one.
Both online and in store, we found a broad collection of plaids and knits for the whole family. From traditional patterns to bright, bold colors, the plaids are comfortably in check with each family member's sense of style. When it comes to sweaters, we adore the embellishment of ruffles and flowers for girls and the sophisticated options for us. The boys and men's departments are filled with a durable variety of classic patterns and hues. See for yourself!
Shop the looks at Target.