Come Party With Me: Bachelorette — Dessert When planning a party, remember the guest of honor's culinary needs. Although Ronda's bachelorette party has a belly-dancing theme and a spread of Mediterranean-inspired appetizers, she's requested that the dessert be something bite sized and chocolaty. These delightful fudge brownie tartlets are sure to satisfy her sweet tooth. The shell is a butter pastry, the filling a gooey chocolate batter, and the frosting a chocolate buttercream. They can be prepared up to three days in advance, making them the ideal party dessert.
If you aren't hosting a bachlorette party any time soon, you'll want to add this divine recipe to your collection: do so when you
.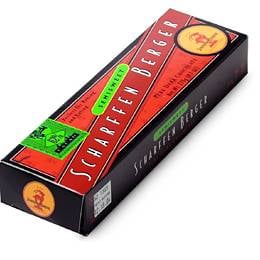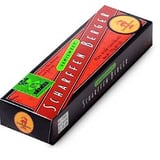 Ingredients
1/2 cup butter, softened
1 3-ounce package cream cheese, softened
1 cup all-purpose flour
1/2 cup semisweet chocolate pieces
2 tablespoons butter
1/3 cup sugar
1 egg, beaten
1 teaspoon vanilla
Macadamia nuts, hazelnuts, almonds, or walnut pieces (optional)
Chocolate Butter Frosting (recipe below)
Directions
For pastry, in a medium bowl, combine the 1/2 cup butter and the cream cheese. Beat with an electric mixer on medium to high speed for 30 seconds. Using a wooden spoon, stir in flour. Cover and chill dough about 1 hour or until easy to handle.
Shape dough into 24 balls. Press each ball evenly onto the bottom and up the side of an ungreased 1-3/4-inch muffin cup.
Preheat oven to 325 degrees F.
For filling, in a small saucepan, combine chocolate pieces and the 2 tablespoons butter; heat and stir over low heat until melted.
Remove from heat. Stir in sugar, egg, and vanilla. If desired, place a macadamia nut, hazelnut (filbert), almond, or walnut piece and about 1-1/2 teaspoons of the chocolate mixture into each dough-lined muffin cup.
Bake for 20 to 25 minutes or until pastry is golden and filling is puffed. Cool tartlets in muffin cups on wire racks for 5 minutes. Carefully run a knife around the edge of each muffin cup to remove tartlets from pans. Transfer tartlets to wire racks and cool.
Pipe or spoon Chocolate Butter Frosting onto tartlets. If desired, top with additional nuts.
Makes 24 tartlets.
Make ahead: Place cooled, unfrosted tartlets in a single layer in an airtight container; cover. Store in the refrigerator for up to 3 days. (Or place cooled, unfrosted tartlets in a freezer container; cover. Freeze for up to 3 months.) To serve, thaw tartlets, if frozen. Continue with final step of recipe to frost.
Chocolate Butter Frosting: In a large bowl, beat 1/4 cup butter, softened, with an electric mixer on medium to high speed until smooth. Beat in 1/4 cup unsweetened cocoa powder. Gradually add 3/4 cup sifted powdered sugar, beating well. Slowly beat in 2 tablespoons milk and 1 teaspoon vanilla. Gradually beat in 2-1/4 cups sifted powdered sugar. Beat in enough additional milk, 1 teaspoon at a time, to reach piping consistency.
Information
Category

Desserts, Pies/Tarts