Come Party With Me: Bedazzle Bonanza — Drinks There's only one thing to drink at a party that revolves around attaching rhinestones to fabric and that's sparkling wine. Although we haven't decided which sparkling to pour (favorites as of late are Sofia, anything by Ayala, and Pommery Gold) FabSugar and I will have plenty of bubbly chilling on ice. We'll also offer guests a specialty champagne cocktail. While grapefruit is a polarizing ingredient, its elegant jewel-tone color fits in perfectly with our theme. The drink is a combination of fresh-squeezed ruby grapefruit juice and sparkling wine. When making a cocktail that involves sparkling wine, don't be afraid to select a more affordable bottle. For the recipe,
.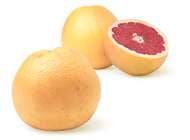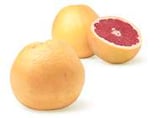 Ingredients
2 Ruby Red pink grapefruits
1/4 cup sugar
1 750-ml bottle brut Champagne, well chilled
Directions
Using vegetable peeler, remove peel from 1 grapefruit; place in bowl.
Cut both grapefruits in half; squeeze enough juice to measure 3/4 cup. Mix juice and sugar in bowl with peel. Let stand 5 minutes. Strain into small bowl, pressing on solids.
Pour 2 tablespoons syrup into each of four 6-ounce flutes. Fill each with 2/3 cup Champagne.
Serves 4.
Information
Category

Drinks, Cocktails