Come Party With Me: Bridal Shower — Menu A bridal shower is normally a female only event so plan a menu that is light with plenty of vegetarian options. Instead of serving a full meal or sit down salad at Elena's bridal shower, we'll offer guests an assortment of delectable crostini. Crostini — which means little toasts in Italian — can be topped with an endless amount of toppings. For Elena's shower guests will choose from mushroom ragu on chevre crostini, artichoke-parmesan crostini, eggplant caponata crostini, and roman style crostini. The crostini toppings and toasts can be made in advance and assembled the day of. To take a look at these amazing crostini recipes,
.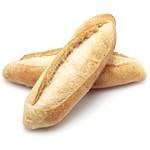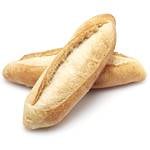 Ingredients
For the Crostini
8 thin slices baguette
1 tablespoon butter, melted
sea salt, to taste
4 ounces soft chèvre
For the Ragu
2 tablespoons extra virgin olive oil
1 teaspoon finely chopped garlic
1 tablespoon finely chopped shallots
4 teaspoons chopped fresh thyme, divided
2 cups shiitake mushrooms, julienned
sea salt, to taste
ground pepper, to taste
1 tablespoon sherry vinegar
1/4 cup sherry wine
1/2 teaspoon cornstarch
1 tablespoon crème fraiche
Directions
For the Crostini, preheat oven to 350°F. Brush baguette slices lightly with butter.
Bake until toasted and lightly browned, 4 to 5 minutes per side. Lightly season with salt and spread with chèvre.
For the Ragu, heat olive oil in a sauté pan over medium heat. Add garlic and shallot and cook until translucent, 1 to 2 minutes. Do not let the garlic brown.
Add half the thyme and all of the mushrooms. Season with salt and pepper. Let the mushrooms cook over medium-high heat without excessive stirring so they will brown.
Once mushrooms are browned and tender, 5 to 7 minutes, add sherry vinegar and reduce until the pan is dry. Combine the cornstarch in the sherry wine until dissolved and add to the pan. Cook until reduced and there is almost no liquid left in the pan.
Remove from heat and stir in crème fraiche. Taste and adjust seasoning with salt and pepper.
Place a tablespoon of ragu on each crostini and spread to cover the entire toast. Garnish with remaining chopped thyme and serve warm.
Serves 8.
Information
Category

Appetizers, Crostini

Cuisine

Italian