Come Party With Me: Change the World — Drinks To promote the book Change the World For Ten Bucks, which my sister is on the cover of, she is organizing a day of volunteerism. Since I'm unable to attend, I've offered to make her and the volunteers lunch. Besides bottled water, I plan on serving pink lemonade. Not the kind that comes from concentrate, but a refreshing and delicious variation that gets its vibrant hue from strawberries.
If you make this, take the time to juice the lemons — you can really taste the difference with fresh juice. For the recipe to this picnic classic,
.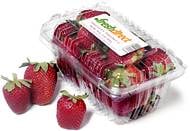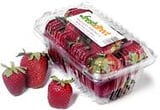 Ingredients
1 cup lemon juice, freshly squeezed or bottled
1 cup strawberries, sliced
1/2 cup sugar
5 cups water
1 lemon (optional, for slices)
Directions
In a blender, puree lemon juice and strawberries. Strain through fine mesh strainer pressing berries with spatula.
Combine juice, sugar, and water and stir until sugar is dissolved. Pour into a jar and cover. Refrigerate. Add lemon slices before serving.
Serves 4-6.
Information
Category

Drinks, Mocktails