Come Party With Me: Chinese New Year — Dessert Although desserts are not tremendously popular in Asian cuisine, for a Chinese New Year celebration, there are plenty of options. First there's the traditional Nian Gao, a sticky, sweet gelatinous cake. Then there's the modern spring roll: filled with fruit, fried until a golden, and served with a caramel rum dipping sauce.
Finally, there's this recipe for sweet sesame wonton crisps. Serve with a tart tangerine sorbet for a soft-crunchy balance of textures. Not only is this dish unexpected, but it also symbolizes luck. To check out the recipe,
.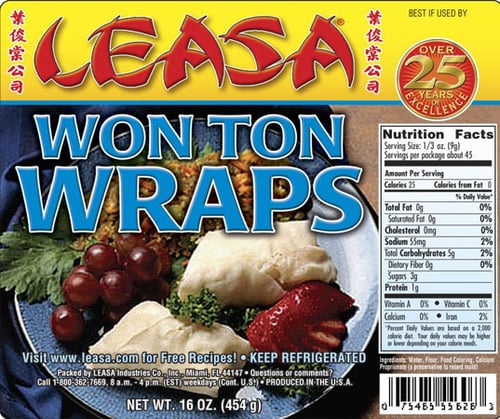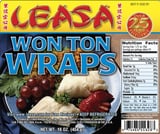 Ingredients
8 square wonton wrappers, thawed if frozen
1 1/2 teaspoons sugar
1/4 teaspoon ground ginger
Pinch of salt
1 large egg yolk
1 tablespoon heavy cream
4 teaspoons white or black sesame seeds, or a mixture
1 pint tangerine sorbet, for serving
Directions
Preheat oven to 350 degrees. Line a rimmed baking sheet with parchment paper. Arrange wonton wrappers in a single layer on baking sheet, and set aside.
Stir together sugar, ginger, and salt in a small bowl; set aside.
Whisk together the egg yolk and cream in another small bowl. Brush wontons with egg wash, and sprinkle each with about 1/2 teaspoon sesame seeds and scant 1/4 teaspoon sugar mixture. Bake until wontons are golden and crisp, 8 to 10 minutes. Let cool on sheet on a wire rack. Serve wonton crisps with sorbet.
Serves 4.
Information
Category

Other, Desserts

Cuisine

Chinese