Come Party With Me: Easter — Menu While many people celebrate Easter over brunch, my family gathers together for a late lunch/early dinner. Since both Spring and Easter are about rebirth, serve a menu that highlights seasonal ingredients. Start with smashed peas and mint on crisp bruschetta. For the entree, offer guests a juicy leg of lamb roasted with garlic and rosemary and topped with a red wine reduction.
Traditional steamed artichokes get a modern makeover when paired with a quick tarragon mayonnaise. Luxuriously creamy scalloped potatoes with Parmesan cheese and thyme round out the rich holiday menu. To savor these dishes, get the recipes when you
.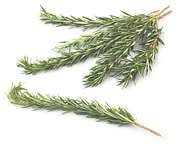 Leg of Lamb With Garlic and Rosemary
From Gourmet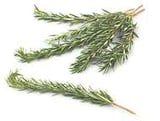 Ingredients
1 (7-pound) semi-boneless leg of lamb, aitchbone removed, fat trimmed to 1/4 inch thick, and lamb tied
4 garlic cloves
1 tablespoon fine sea salt
2 tablespoons chopped fresh rosemary
1/2 teaspoon black pepper
1/4 cup dry red wine or beef broth
Directions
Pat lamb dry and score fat by making shallow cuts all over with tip of a sharp small knife.
Pound garlic to a paste with sea salt using a mortar and pestle (or mince and mash with a heavy knife) and stir together with rosemary and pepper. Put lamb in a lightly oiled roasting pan, then rub paste all over lamb. Let stand at room temperature 30 minutes.
Preheat oven to 350°F.
Roast lamb in middle of oven until an instant-read thermometer inserted 2 inches into thickest part of meat (do not touch bone) registers 130°F, 1 1/2 to 1 3/4 hours. Transfer to a cutting board and let stand 15 to 25 minutes (internal temperature will rise to about 140°F for medium-rare).
Add wine to pan and deglaze by boiling over moderately high heat, stirring and scraping up brown bits, 1 minute. Season pan juices with salt and pepper and serve with lamb.
Serves 8.
Information
Category

Main Dishes, Lamb