 No girls weekend is complete without an indulgent chocolate dessert. Since snow is in the forecast for the Sierra Nevada, a dessert that's served warm is ideal. Chocolate bread pudding is comforting and delicious. The simple ingredients can be found at the local mountain store and the preparation is less complicated than a layer cake. Assemble the pudding before dinner because it needs time to rest before baking. Place in the oven when dinner is finished, so it can cook while you do the dishes. If you can't find creme fraiche, substitute heavy whipped cream or a small scoop of ice cream. To look at this rich, luxurious recipe,
.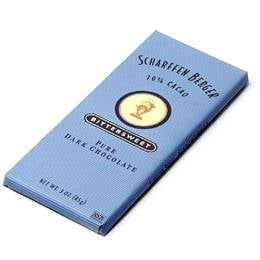 Ingredients
2 cups heavy cream
2 cups milk
1 whole vanilla bean, split in half lengthwise, seeds scraped
3 cinnamon sticks (optional)
1 loaf brioche (about 1 pound, or you may substitute white bread)
12 ounces roughly chopped Valrhona or other bittersweet chocolate, plus 1/2 ounce or 1/4 cup shavings for garnish
8 large egg yolks
3/4 cup sugar
1 package (8 ounces) creme fraiche
Directions
Heat the oven to 325 degrees.
Place the cream, milk, vanilla seeds and pod, and cinnamon sticks, if using, in a medium saucepan, and bring to a boil. Remove from heat, cover with plastic wrap, and let sit for 30 minutes to infuse flavors.
Cut the brioche into 1/4-inch-thick slices. Cut slices into quarters, setting aside the rounded top pieces. Fill a 9-by-12-inch gratin dish or a deep oval roasting dish with the quartered pieces.
Return the milk mixture to a boil, remove from heat, and discard vanilla pod and cinnamon sticks.
Add chocolate, and whisk until smooth. Combine egg yolks and sugar in a large bowl, and whisk to combine. Pour chocolate mixture very slowly into egg-yolk mixture, whisking constantly, until fully combined.
Slowly pour half the chocolate custard over bread, making sure all the bread is soaked. Arrange the reserved bread on top in a decorative pattern, and press firmly so bottom layer of bread absorbs chocolate mixture.
Spoon remaining custard over bread until completely covered and all cracks are filled. Place a piece of plastic wrap over the dish; press down to soak bread thoroughly.
Remove plastic, wipe edges of the dish with a damp towel, and allow to sit for 30 minutes.
Place gratin dish in a larger pan; fill outer pan with hot water halfway up the sides of the gratin dish. Bake until set, about 35 minutes. Cool on a rack for 15 minutes.
Whisk the creme fraiche until soft peaks form. Serve pudding warm, garnished with creme fraiche and chocolate shavings.
Serves 8-10.
Information
Category

Desserts, Puddings/Mousse