Come Party With Me: Girls Winter Weekend — Menu This weekend I've invited my seven very best friends to join me at my vacation house in the Sierra Nevada mountains. We'll watch movies, go wine tasting in Murphys, and indulge in nonstop good eats. Naturally I'm planning the menu. Two of my gal pals are pesceterians (they don't eat meat, but will consume seafood), so the food will be vegetarian-friendly. After the long car ride to the cabin, the girls will be hungry for a hearty, soothing meal. An Italian-style vegetable soup served with olive cheese bread is filling and scrumptious. The following morning we'll eat store-bought bagels and cream cheese before we hit up the local wineries for lunch. Saturday night will be "make your own pizza" night.
Each girl can grab a ball of Trader Joe's pizza dough and choose from a variety of toppings — crumbled sausage, prosciutto, caramelized onions, pesto, kalamata olives, mushrooms, roasted red peppers — to make an individual pie. A simple green salad with Dijon vinaigrette finishes up the menu.
Sunday morning we'll have a leisurely brunch featuring a potato and leek frittata paired with oven-crisped bacon. For these recipes, which are perfect for enjoying with your friends and family on any Winter weekend,
.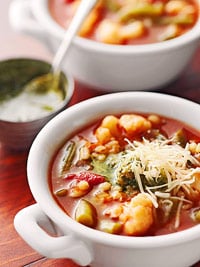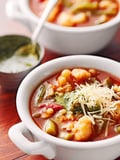 Ingredients
1 9-oz. package frozen cut green beans
1/2 of a 16-oz. package frozen cauliflower
1 14.5-oz. can diced tomatoes with basil, garlic, and oregano
1/2 cup chopped onion (1 medium)
1/2 cup sliced celery (1 stalk)
1/4 cup regular barley
1 clove garlic, minced
1/4 tsp. ground black pepper
3 cups reduced-sodium vegetable broth
1-1/2 cups reduced-sodium vegetable juice
1/4 cup purchased pesto (optional)
Finely shredded Parmesean cheese (optional)
Directions
In a 3 1/2- or 4-quart slow cooker, place frozen green beans, cauliflower, undrained tomatoes, onion, celery, barley, garlic, and pepper.
In a medium bowl, combine vegetable broth and vegetable juice. Pour over vegetable mixture in cooker.
Cover and cook on low-heat setting for 6 to 8 hours or on high-heat setting for 3 to 4 hours. If desired, top each serving with pesto and Parmesan cheese.
Serves 6.
Information
Category

Main Dishes, Soup

Cuisine

Italian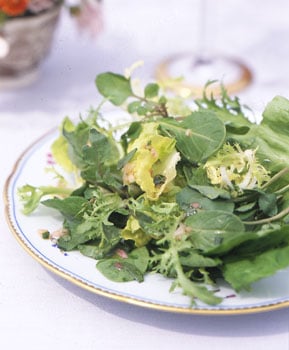 Mixed Green Salad With Tarragon Vinaigrette
From Gourmet
Ingredients
4 teaspoons Sherry vinegar
1 tablespoon minced shallot
1/2 teaspoon Dijon mustard
1/2 teaspoon salt
1/4 teaspoon black pepper
1/4 cup extra-virgin olive oil
2 teaspoons finely chopped fresh tarragon
1/2 lb frisée (French curly endive), torn into bite-size pieces
1 head Boston lettuce (1 lb), torn into bite-size pieces
1 bunch arugula (1/2 lb), coarse stems discarded
1 bunch watercress (1/2 lb), coarse stems discarded
Directions
Whisk together vinegar, shallot, mustard, salt, and pepper in a small bowl, then add oil in a slow stream, whisking until emulsified. Whisk in tarragon.
Toss greens with dressing in a large bowl and season with salt and pepper.
Serves 8.
Information
Category

Side Dishes, Salads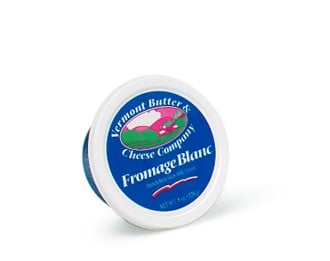 Yukon Gold Potato, Leek, and Fromage Blanc Frittata
From Food and Wine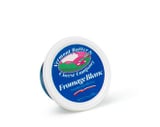 Ingredients
2 medium Yukon Gold potatoes, unpeeled (3/4 pound)
2 tablespoons unsalted butter
2 leeks, white and tender green parts only, halved lengthwise and thinly sliced
Salt and freshly ground black pepper
10 large eggs
1/3 cup whole milk
4 ounces fromage blanc or crumbled feta cheese (1 cup)
Directions
Preheat the oven to 375°.
In a medium saucepan, cover the potatoes with water and bring to a boil. Boil the potatoes until tender, about 15 minutes. Drain and let cool slightly, then cut into 1/2-inch dice.
In a 10-inch nonstick ovenproof skillet, melt the butter. Add the leeks and cook over moderate heat until tender, about 4 minutes.
Add the potatoes and cook for 3 minutes longer. Season with salt and pepper.
In a large bowl, whisk the eggs with the milk and season with salt and pepper. Pour the eggs over the leeks and potatoes and cook for 5 minutes without stirring.
Dollop the fromage blanc or sprinkle the feta cheese over the leeks and potatoes.
Transfer the skillet to the oven and bake until the eggs are just set in the center, about 18 minutes. Slide the frittata onto a serving plate. Cut into wedges and serve.
Serves 8.
Information
Category

Breakfast/Brunch, Omelet/Frittata