Come Party With Me: Going Away Party — Menu When planning the menu for a going away party, there are several options. You can feature the honoree's favorite dishes, make the dishes that are native to the town she is leaving or the town she is moving to, or simply serve a delicious and comforting meal. In my case, I decided to combine these ideas.
Kara's favorite appetizer, artichoke dip with pita chips, will await the arrival of the guests. Grilled three cheese triangles, cooked on the outdoor grill, are classically nostalgic and so tasty guests will be begging for more.
The entree will be a New England favorite, a clam boil filled with seafood, corn, potatoes, and sausages. To take a look at these mouth-watering recipes,
.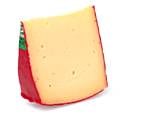 Three-Cheese Grilled Cheese Sandwiches
From Food and Wine magazine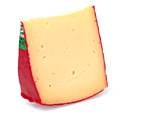 Ingredients
2 slices white bread
Grated Gruyère, fontina and mozzarella cheese
Butter
Directions
Top slices of white bread with a mix of grated Gruyère, fontina and mozzarella cheese. Close the sandwiches and lightly butter the outside of the bread.
Grill over low heat until the cheese is melted and the bread is toasted. Cut into triangles and serve immediately.
Makes 4 triangles.
Information
Category

Main Dishes, Sandwiches

Cuisine

North American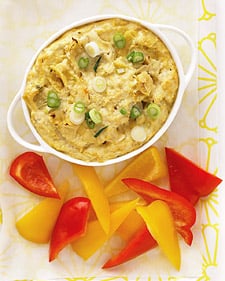 Ingredients
2 cans (14 ounces each) artichoke hearts in water, rinsed, drained, and coarsely chopped
1/2 cup light mayonnaise
1/4 cup plus 1 tablespoon grated Parmesan cheese
1 tablespoon fresh lemon juice
1 garlic clove, coarsely chopped
1 scallion, minced, plus more for garnish
Crudites (such as raw pepper wedges) or whole-wheat pita chips, for serving
Directions
Preheat oven to 425. In a food processor, place half the artichokes, the mayonnaise, cup Parmesan, lemon juice, and garlic. Process until smooth.
Add scallion and remaining artichokes; pulse once to combine. Transfer mixture to a 1-quart baking dish. Top with remaining tablespoon Parmesan.
Bake until golden and bubbling, 30 to 35 minutes. Garnish with scallion, and serve with crudites or pita chips.
Serves 8.
Information
Category

Dips, Appetizers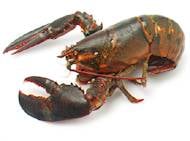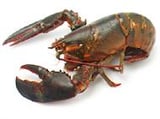 Ingredients
For herb and garlic butter:
1 cup (2 sticks) butter, room temperature
3 large garlic cloves, finely chopped
1 teaspoon dried oregano
1 teaspoon dried basil
For vegetables, sausages, and seafood:
6 dozen littleneck clams, scrubbed
1/4 cup yellow cornmeal
2 celery stalks, cut crosswise in half
6 large fresh parsley sprigs
6 fresh thyme sprigs
2 small dried bay leaves
1/4 teaspoon whole black peppercorns
3 1 1/2-pound live lobsters
12 small (about 2-inch-diameter) red-skinned potatoes, scrubbed
6 small onions, peeled
1 1/2 pounds fully cooked smoked sausages (such as kielbasa or andouille sausage), cut into 6 portions
6 ears of corn, husked
Chopped fresh parsley
Lemon wedges
Directions
Make herb and garlic butter: blend all ingredients in bowl. Season butter with salt and pepper. Can be prepared 2 days ahead. Cover and refrigerate.
Make vegetables, sausages, and seafood: place clams and cornmeal (to help purge clams of sand) in very large bowl or pot; fill with enough cold salted water to cover clams. Set aside at least 30 minutes and up to 1 hour.
Place 12-inch square of cheesecloth on work surface. Place celery, parsley, thyme, bay leaves, and peppercorns in center. Roll up and tie with string. Place bouquet garni in large (at least 18-quart) pot. Half-fill pot with cold water and bring to boil over high heat. Add 1 lobster headfirst; cover pot. Boil until lobster is almost cooked through and shell turns bright red, about 8 minutes. Using tongs, transfer lobster to bowl. Repeat with remaining lobsters.
Add potatoes and onions to pot.
Ladle off cooking liquid into large bowl, leaving enough to cover vegetables; reserve liquid in bowl. Bring liquid in pot to boil. Cover; cook potatoes and onions 10 minutes. Layer sausages and corn atop vegetables. Cover; cook until potatoes are just tender, about 10 minutes.
Rinse clams thoroughly. Arrange clams atop corn and sausages. Place lobsters atop clams. Cover pot tightly with lid or, if necessary, cover tightly with overlapping large sheets of foil. Boil until clams open, about 12 minutes. Remove from heat.
Transfer lobsters to work surface, shell side down. Place tip of large knife in center of 1 lobster. Cut lobster lengthwise in half from center to end of head (knife might not cut through shell), then cut lobster in half from center to end of tail. If necessary, use kitchen shears to cut through shell. Repeat with remaining lobsters.
Mound clams (discarding any that did not open), lobsters and sausages on large platter; reserve cooking broth in pot. Surround seafood with corn, potatoes and, if desired, onions.
Sprinkle vegetables with salt and pepper. Sprinkle with parsley; garnish with lemon wedges. Cover with foil to keep warm.
Melt seasoned butter in saucepan; divide among 6 ramekins. Discard bouquet garni from pot. Taste broth; season with pepper. Add some of reserved lobster cooking liquid if broth is too salty. Bring broth to boil; divide among 6 soup cups. Serve seasoned butter and broth alongside vegetables, sausages, and seafood.
Serves 6.
Information
Category

Other, Main Dishes

Cuisine

North American