Come Party With Me: Graduation — Desserts A sheet cake is the standard dessert for most graduation parties. However, my party is all about pleasing the eighth-grade graduate, so we're serving ice cream sandwiches! The handheld, frozen treat is perfect for the party because everyone loves them and they have to be made in advance. A variety of ice cream flavors can be used for the filling. Let guests select their favorite.
Wrapped in wax paper, these sandwich resemble fabulous, little gift packages. To take a look at the recipe,
.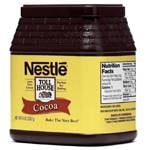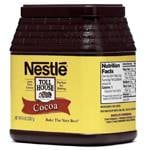 Ingredients
1 1/2 sticks (6 ounces) unsalted butter, plus more for greasing
3/4 cup unsweetened cocoa powder
1 1/2 cups granulated sugar
2 teaspoons pure vanilla extract
2 large eggs
1 cup all-purpose flour
Pinch of salt
1 1/2 quarts ice cream (any flavor), softened
Directions
Preheat the oven to 350°F. Line a 12-by-16-inch jelly-roll pan or rimmed baking sheet with aluminum foil, tucking the foil around the edges of the pan. Butter the foil.
In a medium saucepan over low heat, melt the butter.
Remove from the heat and whisk in the cocoa powder, sugar, and vanilla until smooth.
Add the eggs, 1 at a time, stirring after each addition. Add the flour and salt and stir until smooth.
Scrape the batter into the prepared baking pan and smooth into an even 1/8-inch-thick layer.
Bake until the surface feels dry, about 10 minutes (the brownie should be soft). Let cool in the pan for 10 minutes. Invert the pan to release the brownie and carefully remove the foil. Using the pan, press down firmly on the brownie to flatten. Let cool 30 minutes, pressing occasionally to flatten.
Cut the brownie into 2-by-4-inch rectangles, discarding the tough edges.
Working quickly, spread a 1-inch layer of the softened ice cream onto a brownie, top with a second brownie, wrap in parchment paper and freeze immediately. Repeat with the remaining brownies.
Makes 8 sandwiches.
Information
Category

Desserts, Ice cream

Cuisine

North American