Come Party With Me: Housewarming Party — Menu A housewarming party is similar to an open house in that guests will stop by at random times. Instead of slaving over the stove, serve a simple menu of Spanish style tapas that are delicious warm, cold, or at room temperature. Start by putting together a large antipasto platter with your favorite cheese, crackers, marinated vegetables, and charcuterie. Supplement this with a few homemade nibbles. Warm rosemary olives, stuffed mushrooms, and eggplant mozzarella roll-ups are scrumptious and filling. To learn how to make these tasty appetizers,
.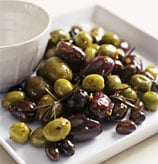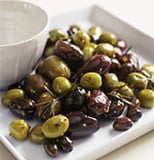 Ingredients
6 cups mixed olives, such as Niçoise, Spanish, Picholine, and Greek
5 sprigs fresh rosemary
2 teaspoons red pepper flakes
Directions
Combine the olives, rosemary, and red pepper flakes in the center of 1 or 2 large sheets of aluminum foil. Fold the foil to enclose the olives in a pouch. Recipe can made to this point 1 day ahead, Refrigerate.
Heat oven to 400º F. Bake for 30 minutes. Serve warm.
Makes 6 cups or enough for 30 guests.
NUTRITION PER SERVING: CALORIES 31(1% from fat); FAT 3g (sat 0g); CHOLESTEROL 0mg; CALCIUM 24mg; CARBOHYDRATE 2g; SODIUM 234mg; PROTEIN 0mg; FIBER 1g; IRON 1mg
Information
Category

Vegetables, Appetizers

Cuisine

Spanish/Portuguese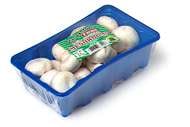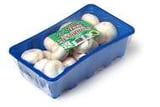 Ingredients
3 ounces day-old white bread (about 3 slices), crusts removed
2 scallions, white and light-green parts only, roughly chopped
1 red bell pepper, seeded and roughly chopped
3 ounces fresh goat cheese
1/4 cup finely chopped fresh cilantro leaves
1 ounce dry Monterey Jack or Parmesan, grated on small holes of box grater
1 1/2 teaspoons salt
1/4 teaspoon freshly ground black pepper
48 button mushrooms (about 1 1/2 pounds), stems removed and caps cleaned
Directions
Pulse the bread in the bowl of a food processor until finely chopped. Transfer to a bowl.
Place the scallions, bell pepper, and goat cheese in the bowl of a food processor, and pulse until finely chopped and well combined.
Transfer mixture to the bowl with the bread crumbs, and stir. Stir in the cilantro, half the grated Monterey Jack, salt, and pepper.
Heat oven to 350 degrees; position rack in the center of oven.
Place mushroom caps, cups facing upward, on a large cookie sheet. Spoon a heaping teaspoon of stuffing mixture into each cap.
Bake until mushrooms are tender and filling is hot, 15 to 20 minutes.
Remove mushrooms, turn oven to broil, and position rack about 4 inches from broiler. Sprinkle mushrooms with remaining grated cheese, and broil until cheese is golden, about 1 minute. Serve immediately.
Makes 4 dozen.
Information
Category

Vegetables, Appetizers

Cuisine

North American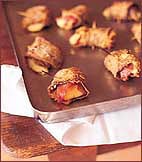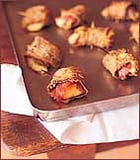 Ingredients
All-purpose flour, for dredging
3 large eggs, lightly beaten
Pure olive oil, for frying
One 1-pound eggplant, peeled and sliced lengthwise 1/8 inch thick
Salt and freshly ground pepper
3 ounces thinly sliced prosciutto
1/4 pound fresh mozzarella, cut into about 24 strips
Directions
Have ready the flour and beaten eggs, each in a shallow bowl. Heat 1/4 cup of olive oil in a large skillet.
One at a time, dredge the eggplant slices in the flour and then dip them into the beaten eggs, allowing the excess to drip off.
Fry 2 coated eggplant slices at a time in the olive oil over moderate heat until golden brown, about 2 minutes per side. Transfer the slices to paper towels to drain. Add more olive oil to the skillet as needed and adjust the heat if the eggplant browns too fast.
Preheat the oven to 400°. Lay the eggplant slices out on a work surface and lightly season them on both sides with salt and pepper. Cover the eggplant slices with the prosciutto; trim the prosciutto as necessary and use the trimmings to cover any uncovered eggplant slices. Cut each eggplant slice in half crosswise. Set 1 strip of mozzarella at 1 end of each eggplant slice, roll up neatly and secure with a toothpick.
Transfer the eggplant rolls to a baking sheet and bake for about 10 minutes, or until the cheese is melted and the eggplant is tender and piping hot. Remove the toothpicks and cut the rolls crosswise into 1-inch lengths. Serve the roll-ups hot or warm.
Makes about 2 dozen.
Make ahead: the roll-ups can be prepared through Step 2 and refrigerated overnight. Bring to room temperature before baking.
Information
Category

Appetizers, Finger Foods

Cuisine

North American