Come Party With Me: Inauguration — Menu Next week Barack Obama will make history when he is sworn in as president. Naturally, this momentous occasion deserves a party! The ceremony takes place on Tuesday, Jan. 20, at 11:30 a.m. EST. Since most people will be working, I've decided to host my party the Sunday before. HBO is airing a special live program, We Are One: The Obama Inaugural Celebration at the Lincoln Memorial, to kick off the festivities, and I've invited my friends over to watch it with me. While my election night menu featured patriotic dishes, this party will highlight dishes from Barack Obama's old hometown, Chicago.
For appetizers offer guests Garrett Gourmet Popcorn, flown in fresh from the Windy City. Make mini Italian beef sandwiches topped with giardiniera peppers. For the main course, serve two nontraditional (they're square shaped — no special circular pans necessary) deep dish pizzas. A pepperoni, onion, and mushroom pie is perfectly hearty while a spinach-artichoke pizza will satiate the vegetarians in attendance. To check out these tantalizing recipes,
.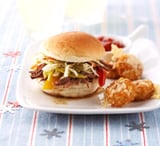 Ingredients
1 17-oz. pkg. refrigerated cooked beef roast au jus
2 cups frozen peppers (yellow, green, and red) and onion stir-fry vegetables
1 tsp. dried Italian seasoning, crushed
1/8 to 1/4 tsp. crushed red pepper
2 cups shredded cabbage with carrot (coleslaw mix)
1/2 cup pepperoncini salad peppers, stemmed and chopped, plus 2 tablespoons drained liquid
16 2- to 3-inch rolls, split
giardiniera peppers (optional, for serving)
Directions
Place beef mixture in a medium saucepan, breaking up any large pieces. Add peppers, 1/2 teaspoon Italian seasoning, and crushed red pepper. Heat through just to boiling.
Meanwhile, in a medium bowl combine coleslaw mix, 1/2 cup chopped pepperoncini and liquid, and remaining 1/2 teaspoon Italian seasoning.
To serve, use a slotted spoon to divide meat mixture among roll bottoms. Top each with coleslaw mixture; add roll tops.
Serve with giardiniera peppers, if you like.
Makes 16 sandwiches.
Information
Category

Meats, Appetizers

Cuisine

North American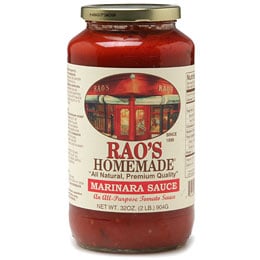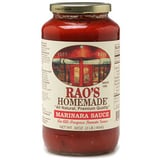 Ingredients
Olive oil, for pans
All-purpose flour, for work surface
2 balls (1 pound each) store-bought pizza dough, thawed if frozen
1 1/2 cups jarred tomato sauce
6 cups shredded part-skim mozzarella (1 1/2 pounds)
Coarse salt and ground pepper
For Pepperoni-Onion Topping:
4 ounces thinly sliced pepperoni
1 medium onion, halved and thinly sliced
1 pound thinly sliced button mushrooms, sauteed (optional)
For Spinach-Artichoke Topping
1 package (10 ounces) frozen leaf spinach, thawed and squeezed dry
1 can (14 ounces) artichoke hearts in water, drained, quartered, and squeezed dry
Directions
Preheat oven to 425 degrees. Brush bottom and sides of two 13-by-9-inch metal baking pans with oil.
On a lightly floured work surface, stretch each ball of dough into a 10-by-14-inch oval (if dough isn't holding its shape, let rest a few minutes).
Transfer each oval to a prepared pan, pressing to fit into corners, and one inch up sides to form a rim.
Dividing evenly, spread sauce over each oval of dough.
Using 3 cups of cheese per pizza, spread three layers each of cheese and topping, ending with topping (layering with cheese helps to hold each pizza together). Season with salt and pepper. (If making ahead, cover and refrigerate, up to 1 day.)
Bake pizzas side by side until cheese and crusts are golden brown, 30 to 40 minutes, rotating once (if refrigerated, add 10 minutes).
Let rest in pans 10 minutes. To serve, use two wide spatulas to transfer pizzas to cutting boards.
Serves 8.
Information
Category

Main Dishes, Pizza

Cuisine

North American