Come Party With Me: Kentucky Derby — Dessert Keeping up with the Southern style dinner menu, serve guests a classic down home dessert at your Kentucky Derby party. A buttermilk pie has a creamy, buttery filling with a slight tang from fresh lemon juice. It's a humble, but incredibly delicious dessert.
Purchase authentic Bourbon balls and offer guests a chocolate alternative to the buttermilk pie. For the pie recipe,
.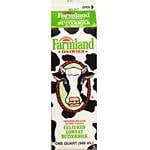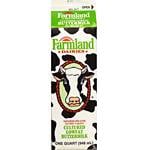 Ingredients
6 tablespoons unsalted butter, at room temperature
1 cup sugar
2 large eggs, separated
3 tablespoons all-purpose flour
1 tablespoon lemon juice, more to taste
½ teaspoon freshly grated nutmeg
¼ teaspoon salt
1 cup buttermilk, at room temperature
1 8-inch deep-dish pie crust, blind-baked until very lightly browned.
Directions
Heat oven to 350 degrees.
In an electric mixer fitted with a whisk attachment, combine butter and sugar until well blended.
Add egg yolks and mix well. Add flour, lemon juice, nutmeg and salt.
Add buttermilk in a thin stream until blended. Set aside.
In another bowl, whisk egg whites until they form soft peaks. Pour about ¼ cup buttermilk mixture into egg whites and fold gently by hand to combine.
Pour egg white mixture into buttermilk mixture and fold gently until just combined. Mixture will be somewhat lumpy.
Pour filling into baked pie shell. Bake in middle of oven until filling is lightly browned and barely moves when pie is jiggled, 45 to 50 minutes. If you have added more than one tablespoon of lemon juice, it may take longer for pie to brown, so bake 5 to 10 minutes longer, if desired. If edge of crust browns too quickly, cover with foil. Cool on a rack and serve warm or at room temperature. Refrigerate leftovers.
Serves 6-8.
Information
Category

Desserts, Pies/Tarts

Cuisine

Cajun/Creole