Come Party With Me: Memorial Day Barbecue — Drinks A cool and refreshing cocktail comes to mind whenever I hear the words Memorial Day, and this delicious kiwi lime drink is perfect for all types of Memorial Day barbecues. The recipe, which combines fresh chunks of kiwi, minced ginger, simple syrup, lime juice, and ginger ale, is nonalcoholic. However, vodka, gin, or a light rum can easily be added. Choose your favorite spirit and modify the recipe to suit your drinking needs. It's wonderful with or without the alcohol, so consider making and labeling two pitchers.
If the day is especially hot, remember to stock up on ice, water, sodas, and cooling beverages like lemonade or iced tea. For the recipe to this kiwi lime cocktail,
.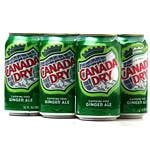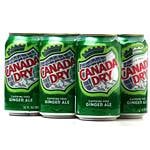 Ingredients
Juice of 1/2 a lime, freshly squeezed
1 kiwi fruit, diced with some larger chunks for garnish
1/4 tsp finely minced ginger
Dash of salt (if desired)
Slightly crushed small piece of ginger
3 Tablespoons simple sugar syrup
8 oz. Ginger Ale
Ice
Kiwi and lime rind for garnish
Directions
Rub lip of chilled tumbler with ginger, drop into cup. Add ice.
In a separate mixing container, add sugar syrup, dash of salt, minced ginger, diced kiwi, and lime juice; mix well.
Pour ginger ale into chilled tumbler, and pour juice mix over soda, making sure to swirl minced ginger and kiwi back into suspension first.
Garnish with kiwi and/or lime rind. Enjoy!
Makes 1 cocktail.
Information
Category

Other, Drinks

Cuisine

Mexican