 Couscous is a staple common to North African cuisine. Instead of serving it as a savory part of my dinner menu, I decided to use it to make a sweet dessert. Most people have had rice or bread pudding, but the majority of my guests have yet to experience couscous pudding.
This variation is made with fluffy whipped cream, sautéed bananas, and fresh pineapple. This type of dessert is ideal for a dinner party because it can be made well in advance. To take a look at the recipe,
.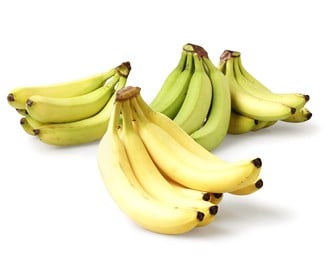 Pineapple and Banana Couscous Pudding
From Bon Appétit magazine
Ingredients
3/4 cup water
1/2 cup plain couscous
1 tablespoon unsalted butter
1/2 large banana, chopped (about 1/2 cup)
1 tablespoon (packed) golden brown sugar
1 1/2 cups plus 2 tablespoons chilled whipping cream
5 tablespoons sweetened cream of coconut (such as Coco López)*
1 tablespoon triple sec
1/2 cup candied pineapple, minced
1 1/2 cups diced peeled fresh pineapple
Directions
Bring 3/4 cup water to boil in heavy medium saucepan over high heat.
Stir in couscous. Remove from heat. Cover and let stand until water is absorbed, about 15 minutes. Fluff with fork.
Melt butter in small nonstick skillet over medium-high heat. Add banana and sugar and sauté until banana is soft, about 1 minute. Cool.
Using electric mixer, beat cream in large bowl until soft peaks form. Fold in cream of coconut and triple sec.
Reserve 6 tablespoons whipped cream mixture for topping.
Fold candied pineapple, couscous, and banana into remaining whipped cream mixture in large bowl. Divide mixture among 6 parfait glasses or dessert bowls. Can be made 4 hours ahead. Cover whipped cream mixture and puddings separately and refrigerate.
Top each pudding with some of reserved whipped cream mixture. Sprinkle each with fresh pineapple and serve.
Serves 6.
Information
Category

Desserts, Puddings/Mousse

Cuisine

Mediterranean/Middle Eastern