 The Olympics are taking place in Beijing, so I plan on serving a dim sum-inspired Chinese menu. Dim sum are small dishes usually consumed at brunch. Since my viewing is in the evening, the recipes aren't necessarily über-traditional; they are, however, divinely delicious. Shrimp shau mai are bite-sized pillows packed with delicate flavors. Chinese spareribs with teriyaki glaze will satiate the hunger of carnivore guests, while sweet and spicy fried cauliflower will tantalize the vegetarian tastebuds. When served in individual take out containers, spicy sesame noodles make an excellent hors d'oeuvre.
If you have a large crowd coming over, supplement this homemade menu with store bought Spring or Summer rolls and pork buns. To check out the recipes,
.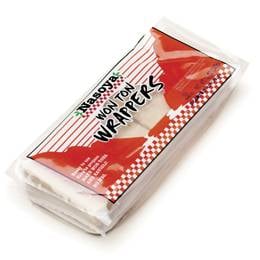 Ingredients
1/3 cup chopped canned water chestnuts
1/4 cup chopped scallions
1/2 pound shelled and deveined shrimp, chopped
2 teaspoons toasted sesame oil
2 tablespoons peanut oil
1 tablespoon sherry wine
2 teaspoons cornstarch
1 to 2 teaspoons sugar, optional
1/2 teaspoon sea salt
1/4 teaspoon freshly ground black pepper
1 package wonton wrappers
Shau Mai Dipping Sauce, recipe below
Directions
In a large bowl, mix together water chestnuts, scallions, shrimp, sesame oil, peanut oil, sherry wine, cornstarch, sugar, if desired, salt, and pepper.
Using a knife, trim the edges of each wonton wrapper to form a round. Place 1 tablespoon filling in the center of each wrapper; moisten edges with water. Cup your hand around wrapper, gathering folds up and around the filling. Press gathered folds lightly around filling to adhere.
Fill a large skillet or wok with 2 cups water; bring to a boil.
Set a bamboo steamer into skillet and line with a damp piece of cheesecloth or a piece of parchment paper. Place shau mai in steamer about 1-inch apart. Cover and cook until filling is cooked through, 6 to 8 minutes. Serve immediately with dipping sauce.
Makes 20.
1/3 cup unseasoned rice-wine vinegar
2 tablespoons freshly grated and peeled ginger
Mix together vinegar and ginger in a small bowl.
Makes enough for 20 shau mai.
Information
Category

Seafood, Appetizers

Cuisine

Chinese