Come Party With Me: Oscars Viewing — Menu Every February I invite an intimate group of friends over to watch the Academy Awards. In 2007 I cooked a menu that featured Wolfgang Puck's recipes. In 2008, I made a smorgasbord of elegant, award-winning appetizers. This year I've decided to serve a buffet of classic movie foods. However, I'll give the concession-stand snacks the star treatment. Instead of offering guests boring old popcorn, toss fresh cooked kernels with truffle oil, Parmesan cheese, and black pepper. Wrap mini sausages in puff pastry for an upscale take on the ordinary hot dog. Serve with a trio of dipping sauces — honey mustard, chipotle ketchup, and garlic mayo.
Trade in the theater's bright orange nacho cheese and stale tortilla chips for a creamy goat cheese béchamel and blue corn chip variation. Not into the Oscars? These recipes would be excellent at any movie-watching shindig. To add them to your recipe collection,
.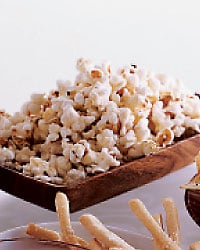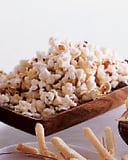 Ingredients
6 tablespoons unsalted butter
1 tablespoon finely grated parmesan cheese
1 teaspoon white truffle oil
Salt
3 tablespoons vegetable oil
1 cup popcorn kernels (7 ounces)
Freshly ground pepper
Directions
In a small saucepan, melt the butter over low heat. Stir in truffle oil and a pinch of salt; keep warm.
In a large, heavy pot, heat the vegetable oil. Add the popcorn kernels, cover and cook over moderate heat until they start popping. Cook, shaking the pot continuously, until the popping has almost stopped.
Carefully pour the popcorn into a very large bowl. Add the truffled butter and parmesan cheese and toss well. Season with salt and pepper and serve at once.
Serves 6.
Information
Category

Appetizers, Finger Foods

Cuisine

North American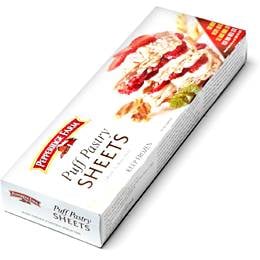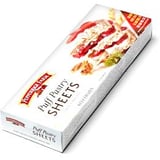 Ingredients
2 pounds (about 60) mini hot dogs
Cheddar cheese, cut into small pieces, optional
Caramelized Onions, optional
1 large egg
All-purpose flour, for work surface
1 box (17 1/2 ounces) frozen puff pastry, thawed
Poppy, sesame, or mustard seeds, optional
Mustard, for serving
Ketchup, for serving
Directions
Cut hot dogs lengthwise 3/4 of the way through. Insert a piece of cheese or 1/2 teaspoon caramelized onions into each hot dog, if using; set aside. If not using cheese or onions, poke hot dogs several times with the tip of a knife.
On a lightly floured work surface, working with one sheet of puff pastry at a time, roll into a 14-by-11-inch rectangle. Cut lengthwise into seven 1 1/2-inch wide strips. Cut each strip crosswise into 4 rectangles, each about 3 1/2 inches long.
In a small bowl, beat together egg and 1 tablespoon water; set aside.
Line baking sheets with parchment paper or a nonstick baking mat; set aside. Place a hot dog on the narrow end of one piece of pastry. Roll to enclose, brushing with some of the beaten egg to adhere; transfer to prepared baking sheet. Repeat process with remaining hot dogs and pastry.
Brush the tops of puff pastry with egg and sprinkle with seeds, if using. Transfer to refrigerator and let chill for 15 minutes.
Preheat oven to 450 degrees.
Transfer baking sheets to oven and bake until puffed and golden, about 20 minutes. Let cool briefly before serving with mustard and ketchup.
Makes about 4 dozen.
Information
Category

Meats, Appetizers

Cuisine

North American

Goat Cheese Nachos
From Everyday With Rachael Ray magazine
Two 15.5-ounce cans black beans, drained and rinsed
Juice of 1 lime, plus lime wedges for serving
1/2 white onion, finely chopped (about 1/2 cup)
2 tablespoons extra-virgin olive oil
1 teaspoon chopped garlic
Pinch cayenne pepper
Pinch ground cumin
Salt and pepper
20 ounces soft fresh goat cheese, crumbled
1 cup heavy cream
2 bags tortilla chips (18 to 24 ounces total)
3 ripe avocados, coarsely chopped
1 pint fresh pico de gallo or salsa
1 cup chopped cilantro
In a medium saucepan, combine the black beans, lime juice, onion, olive oil, garlic, cayenne, cumin and a pinch salt and pepper.
Cover and warm over medium-low heat, about 5 minutes. Remove from the heat and transfer half of the mixture to a food processor; blend until smooth. Return the puree to the saucepan and stir; cover to keep warm.
In a medium, microwaveable bowl, stir the goat cheese with the heavy cream. Cover and microwave on high power for 90 seconds; whisk until creamy. Set aside.
Place a large handful of tortilla chips in individual paper bowls, drizzle with goat cheese sauce and top with the black bean mixture, avocado, pico de gallo and cilantro. Serve with lime wedges.
Serves 10.