Come Party With Me: Passover — Desserts After a rich Seder dinner, serve guests a delicate dessert in the form of cookies. Coconut macaroons are a traditional Passover treat because no leavened flour products are needed to make the chewy, sweet cookies. For those craving chocolate, offer flourless chocolate-walnut cookies. Packed with cocoa and nuts they are delicious and fit friendly. Both of these cookies can be made and plated in advance leaving you plenty of time to participate in the ceremony and catch up with family. For the recipes,
.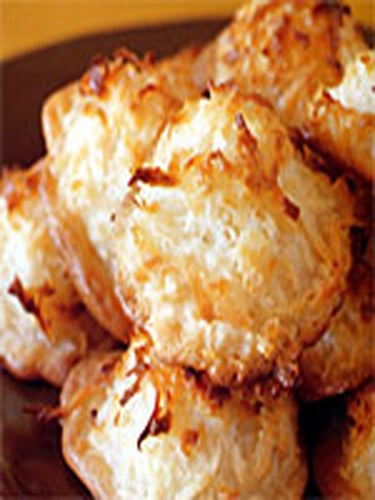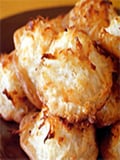 Ingredients
14 ounces sweetened shredded coconut
14 ounces sweetened condensed milk
1 teaspoon pure vanilla extract
2 extra-large egg whites, at room temperature
1/4 teaspoon kosher salt
Directions
Preheat the oven to 325 degrees F.
Combine the coconut, condensed milk, and vanilla in a large bowl.
Whip the egg whites and salt on high speed in the bowl of an electric mixer fitted with the whisk attachment until they make medium-firm peaks. Carefully fold the egg whites into the coconut mixture.
Drop the batter onto sheet pans lined with parchment paper using either a 1 3/4-inch diameter ice cream scoop, or two teaspoons.
Bake for 25 to 30 minutes, until golden brown. Cool and serve.
Makes 22 cookies.
Information
Category

Desserts, Cookies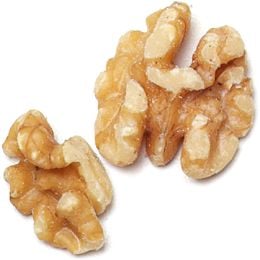 Flourless Chocolate-Walnut Cookies
From Self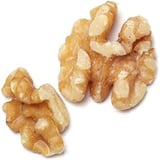 Ingredients
Parchment paper
2 1/2 cups walnut halves
3 cups confectioners' sugar
1/2 cup plus 3 tablespoons unsweetened cocoa powder
1/4 teaspoon salt
4 egg whites
1 tablespoon vanilla extract
Directions
Position 2 racks in the upper and lower thirds of oven. Heat oven to 350°. Line 2 large baking sheets with parchment paper.
Place walnuts on a work surface and finely chop. Transfer to a separate large baking sheet and toast until fragrant, about 9 minutes. Let cool.
Mix sugar, cocoa and salt in a bowl. Stir in walnuts. Add egg whites and vanilla; beat with a fork or electric mixer on medium until batter is just moistened. (Do not overbeat batter or it will stiffen.)
Drop batter by the teaspoonful onto baking sheets in evenly spaced mounds. Bake cookies until tops are lightly cracked and glossy, about 15 minutes. Repeat with remaining batter. Store in an airtight container at room temperature for up to 1 week.
Makes 60 cookies.
Information
Category

Desserts, Cookies