Come Party With Me: Pumpkin Patch Picnic —Dessert When planning a picnic always select an easy-to-eat, portable dessert. Cakes and pies are a show-stopping finish to a meal, but save those for the dinner party.
Pumpkin seed brittle is an appropriately sweet treat for a picnic at a pumpkin patch. The brittle can be made well in advance and it doesn't matter if it breaks while in transit.
This recipe is also fun to make at a pumpkin carving party: It uses up the pumpkin seeds and guests can take some home as a favor.
To check out the technique behind pumpkin seed brittle,
.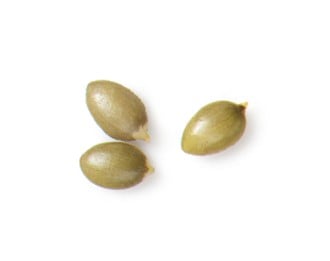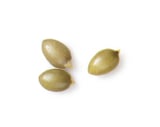 Ingredients
1 cup sugar
1/2 cup water
1/8 teaspoon fine sea salt
3/4 cup raw green (hulled) pumpkin seeds (not toasted; 4 oz)
Special equipment: parchment paper; a candy thermometer
Directions
Put a 24- by 12-inch sheet of parchment on a work surface and anchor corners with pieces of tape.
Bring sugar, water, and sea salt to a boil in a 2-quart heavy saucepan over moderate heat, stirring until sugar is dissolved.
Cook mixture, without stirring, washing down any sugar crystals from side of pan with a pastry brush dipped in cold water, until syrup registers 238°F (soft-ball stage) on thermometer, 10 to 12 minutes (sugar syrup will be colorless).
Remove from heat and stir in seeds with a wooden spoon, then continue stirring until syrup crystallizes, 3 to 4 minutes.
Return pan to moderate heat and cook, stirring constantly, until sugar melts completely (sugar will continue to dry and become grainy before melting) and turns a deep caramel color, 4 to 5 minutes more (seeds will be toasted).
Carefully pour hot caramel mixture onto parchment and carefully cover with another sheet. Immediately roll out(between sheets of parchment) as thinly as possible with a rolling pin, pressing firmly.
Remove top sheet of parchment and immediately cut brittle into pieces with a heavy knife or pizza wheel. Cool brittle completely, then peel paper from bottom. Alternately, break brittle into pieces once cool.
Serves 12.
Make ahead: brittle can be made 2 weeks ahead and kept, layers separated by wax paper, in an airtight container.
Information
Category

Desserts, Candy