Come Party With Me: Sex and the City Marathon — Desserts To celebrate her new apartment, Fab and I are hosting a Sex and the City marathon. The entire menu is inspired by scenes from the show. Carrie and the gals are often seen enjoying cupcakes, so we'll serve mini ones. The cupcakes will be chocolate since Miranda ate chocolate cake from her garbage can.
Another Miranda scene inspires the second dessert, a chocolate chip cookie cake. To take a look at these sweet recipes,
.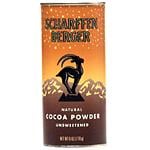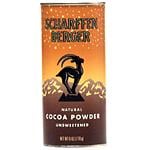 Ingredients
Cupcakes
1/3 cup water
1/3 cup pitted dates, coarsely chopped
1/4 cup unsweetened Dutch-process cocoa powder
1 oz fine-quality bittersweet chocolate (not unsweetened), coarsely chopped
3 tablespoons packed light brown sugar
1 large egg
1/4 teaspoon vanilla
1/4 teaspoon baking soda
2 tablespoons all-purpose flour
Vegetable oil cooking spray
1 teaspoon confectioners sugar for dusting
Frosting
1/2 cup unsalted butter, softened
1/4 cup milk
1 teaspoon vanilla extract
1 drop red food coloring
3–4 cups confectioners' sugar
Directions
Bring water and dates just to a boil in a 1-quart heavy saucepan, then transfer mixture to a food processor and add cocoa powder and chocolate, pulsing once to combine.
Let cool 2 minutes, then add brown sugar, egg, vanilla, baking soda, and a pinch of salt, then purée until smooth. Add flour and pulse just until incorporated.
Spray mini muffin cups with cooking spray. If pan is not nonstick, line sprayed bottoms with rounds of wax paper, then spray paper.
Spoon batter into cups, dividing it evenly, and bake in middle of oven until a wooden pick or skewer comes out clean, 18 to 22 minutes. Cool cupcakes in pan on a rack 10 minutes, then turn out onto rack (remove wax paper, if using) and cool completely, right side up.
While cakes cool make frosting. Place butter, milk, vanilla, food coloring, and 2 cups of the confectioners' sugar in a mixing bowl. Beat on medium speed until smooth and creamy. Gradually add remaining sugar until light and fluffy.
Ice tops of cupcakes with pink frosting. Serve on a beautiful tray or tiered cake plate.
Makes 12 cupcakes.
Make ahead: cupcakes can be made and cooled (but not dusted with sugar) 1 day ahead and kept in an airtight container at room temperature.
Information
Category

Desserts, Cupcakes

Cuisine

North American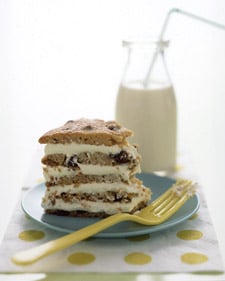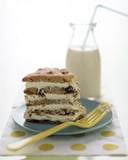 Ingredients
4 cups all-purpose flour
1 1/2 teaspoons baking soda
1 1/2 teaspoons salt
6 tablespoons unsalted butter, softened
1 1/2 cups packed light brown sugar
3/4 cup granulated sugar
3 teaspoons pure vanilla extract
2 large eggs, plus 2 egg yolks
3/4 cup heavy cream
3 cups semisweet chocolate chips
40 ounces (5 packages) cream cheese, room temperature
1/2 cup confectioners' sugar
Directions
Preheat oven to 350 degrees. To make an even circle of batter, trace an 8-inch plate on the underside of a piece of parchment paper, repeat five times.
Whisk flour, baking soda, and salt in a medium bowl.
Put butter and brown and granulated sugars into mixer bowl; mix on medium until pale and fluffy. Mix in vanilla, eggs, and yolks. Reduce speed to low.
Add flour mixture in 2 batches, alternating with the cream. Stir in chocolate chips.
For each of the 5 layers, drop 1 level cup batter onto center of a baking sheet lined with parchment (keep unbaked dough refrigerated). Using a small offset spatula, spread into an 8-inch circle. Bake until edges are pale golden brown, about 12 minutes. Remove from oven. Use offset spatula to reshape circle.
Return to oven; bake until edges are golden brown, 8 to 10 minutes more. Transfer to wire rack; let cool. Can be stored airtight up to 1 day.
Mix cream cheese and confectioners' sugar in clean mixer bowl on medium-high speed until pale and fluffy. Spread onto 4 cookies.
Stack cookies, placing unfrosted cookie on top. Refrigerate until frosting is set, at least 20 minutes or up to 4 hours. Serve at room temperature.
Serves 16.
Information
Category

Desserts, Cookies

Cuisine

North American