Come Party With Me: Sex and the City Marathon — Menu Fab and I are so excited for the premiere of the Sex and the City movie that we are hosting a SATC marathon! The party will be in Fab's new apartment, so it's also a housewarming. Since food is featured frequently in SATC, I'll be serving heavy appetizers inspired by episodes of the show. Carrie liked to go out partying while Aidan preferred staying in and eating fried chicken. Miranda asked Charlotte if her hoo-ha would like some French fries. After her book party, Carrie stops to eat a hot dog with her cab driver. Miranda orders Chinese so frequently the Shanghai Garden knows her order. And Samantha experiences raw food with Smith.
Keeping all that in mind, offer guests a smörgåsbord of delicious bites. Chicken fingers with French fries and spicy ketchup, mini-hot dogs and maple mustard, crab salad in crisp wontons, and raw tacos in lettuce cups. For these delicious recipes,
.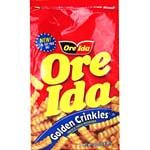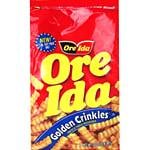 Ingredients
1-1/2 to 2 pounds chicken tenders
1 cup buttermilk
1 teaspoon salt
1/4 to 1/2 teaspoon bottled hot pepper sauce
1 recipe Red Eye Ketchup (see recipe below)
2 cups plus 2 tablespoons peanut oil or cooking oil
2 tablespoons snipped fresh cilantro
1/2 teaspoon chipotle chili powder
1/2 of a 32-ounce package frozen french-fried crinkle-cut potatoes
1-1/4 cups all-purpose flour
1 cup finely chopped peanuts*
1/4 cup snipped fresh cilantro
3/4 teaspoon freshly ground black pepper
Directions
Place chicken in a large self-sealing plastic bag set in a large bowl. Combine buttermilk, salt, and hot pepper sauce. Pour over chicken in bag. Close bag. Chill in the refrigerator for 1 to 24 hours, turning bag occasionally. Prepare Red Eye Ketchup; cover and chill until serving time.
In a large mixing bowl combine the 2 tablespoons peanut oil, 2 tablespoons cilantro, and chipotle chili powder. Add french fries and toss to coat. Spread on a baking sheet in a single layer. Bake according to package directions.
Meanwhile, in a shallow dish combine flour, chopped peanuts, the remaining 1/4 cup cilantro, and black pepper.
Remove chicken pieces from buttermilk mixture; shaking off excess. Coat chicken with flour mixture a few pieces at a time.
In a deep 12-inch cast iron skillet or extra-large deep skillet heat the remaining 2 cups peanut oil over medium heat until a bread cube dropped into the oil browns quickly.
Using tongs, carefully add 4 coated chicken tenders to skillet. (Once the chicken has been added, maintain oil temperature at 325 degree F.) Fry chicken in hot oil about 5 minutes or until chicken is no longer pink (170 degree F) and coating is golden brown. Drain on paper towels. Transfer to baking sheet along with fries.
Reduce oven to 300 degree F and keep chicken and fries in warm oven while frying remaining chicken. Serve chicken fingers and fries with Red Eye Ketchup.
Serves 6.
Red Eye Ketchup: in a small saucepan combine 1 cup ketchup, 2 teaspoons instant coffee crystals, and 1/8 teaspoon chipotle chili powder. Cook and stir over medium heat until coffee crystals are dissolved. Cover and chill until serving time.
Information
Category

Poultry, Main Dishes

Cuisine

North American