 Since the menu and dessert for my Spring picnic are super traditional, I've decided to carry the theme over to the drinks too. What screams picnic more than lemonade and iced tea? While the iced tea will be classic and simple, the lemonade is a jazzed up adult version with vodka and mint.
Both concoctions taste better after sitting for several hours, so make the drinks in advance. Pour into pitchers with lids or a thermos for easy transportation to the park. Don't forget to fill a cooler with other beverages — water, beer, sodas, sparkling juices, Orangina, etc. — for those who prefer not to drink lemonade or iced tea. For the drink recipes,
.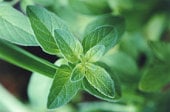 Ingredients
1 cup packed mint leaves, chopped
2/3-cup sugar
1-cup fresh lemon juice
1 1/2 cups vodka
Crushed ice for serving
Fresh mint springs, optional for garnish
Directions
Combine chopped mint and sugar in a large bowl or pitcher.
Stir in lemon juice and vodka.
Cover and refrigerate for at least 30 minutes and up to 2 hours.
Strain mixture into serving pitcher.
Fill six 6-8 ounce festive glasses with crushed ice. Pour mixture over. Garnish with mint springs.
Serves 6.
Information
Category

Drinks, Cocktails

Cuisine

North American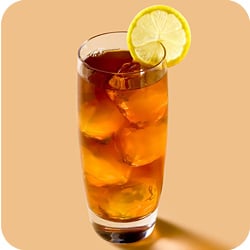 Ingredients
4-5 bags your favorite tea
Lemon juice (optional)
Sugar (optional)
Ice cubes
Directions
Prepare tea by brewing the bags in boiling water. Add lemon juice and sugar to taste; cool completely. Or, refrigerate until ready to serve.
Pour over ice cubes in two tall glasses. Sit back and relax on a hot day.
Makes half a pitcher.
Information
Category

Other, Drinks