Come Party With Me: St. Patrick's Day — Dessert
Come Party With Me: St. Patrick's Day — Dessert The menu for my girls-only St. Patrick's Day pre-going-out party is mostly finger foods. The girls should be able to mingle and snack at their leisure; therefore, serve a dessert that's individual and portable. These chocolate-mint cookies are perfect!
Everyone is bound to love them because they're like a homemade version of the classic Girl Scout thin mint. The cookies can be made two days in advance, so get started early.
These scrumptious sandwiches would also be a great gift wrapped in green ribbon. To check out the recipe,
.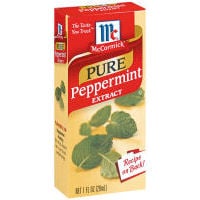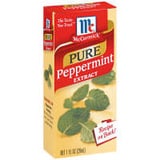 Ingredients
For the cookies:
1 cup unsweetened Dutch-process cocoa powder
1/2 cup plus 2 tablespoons all-purpose flour
1/2 cup (1 stick) unsalted butter, room temperature
1/2 cup granulated sugar
1 large egg, room temperature
Confectioners' sugar, for work surface
For the ganache:
1/4 cup heavy cream
6 ounces semisweet chocolate, very finely chopped
3/4 teaspoon pure peppermint extract
For the glaze:
6 ounces semisweet chocolate, very finely chopped
Directions
Make cookies: Whisk together cocoa powder and flour in a bowl.
Put butter and granulated sugar in the bowl of an electric mixer fitted with the paddle attachment. Mix on medium-high speed until pale and fluffy, about 3 minutes. Mix in egg until well blended.
Reduce speed to low. Add flour mixture; mix until just combined. Divide dough in half, and shape each half into a disk; wrap in plastic. Refrigerate until firm, about 1 hour (or overnight).
Preheat oven to 350 degrees. Transfer dough to a work surface lightly dusted with confectioners' sugar. Roll out dough to 1/8 inch thick. Cut out cookies using a 2-inch round cookie cutter; space 1/2 inch apart on baking sheets lined with parchment paper. Repeat with remaining scraps of dough.
Bake cookies until firm, rotating sheets halfway through, 10 to 12 minutes. Let cool completely on sheets on wire racks.
Meanwhile, make ganache: Bring cream to a boil in a small saucepan over medium-high heat. Add chocolate. Cook, stirring constantly until chocolate is smooth. Stir in peppermint extract. Let cool slightly, 10 to 15 minutes.
Spoon 1 teaspoon ganache onto the bottom of 1 cookie; sandwich with another cookie. Repeat with remaining cookies and ganache. Refrigerate until firm, about 10 minutes.
Make glaze: Melt chocolate in a heatproof bowl set over a pan of simmering water, stirring constantly. Let cool slightly.
Dip one flat side of each sandwich into melted chocolate to coat; gently shake off excess. Place sandwiches, chocolate sides up, on wire racks set over baking sheets. Refrigerate until set, about 15 minutes. Cookies can be refrigerated in a single layer in airtight containers up to 2 days.
Makes 3 dozen cookies.
Information
Category

Desserts, Cookies