 After serving the Italian style meal at your summer solstice dinner, wait at least a half an hour before offering guests dessert. Set up a decadent dessert buffet with fresh berries and store bought sorbet. Supplement the menu with one show stopping, homemade dessert. A cold, creamy chocolate silk pie is rich and delicious. The pie has to be made in advance making it an ideal finish to a party. To check out the recipe, which I found on MyRecipes.com,
.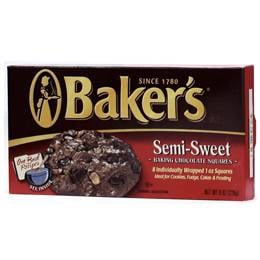 Ingredients
Crust:
1 (10-inch) piecrust or 1/2 (15-ounce) package refrigerated pie dough (such as Pillsbury)
1/2 cup sugar
1/2 cup unsweetened cocoa
1/3 cup all-purpose flour
1/4 teaspoon salt
1 3/4 cups 2-percent reduced-fat milk
4 ounces semisweet chocolate, chopped
Meringue:
5 large egg whites
1/4 teaspoon salt
1 1/4 cups sugar
2/3 cup water
Grated chocolate (optional)
Get more recipes at MyRecipes.com
Directions
Prepare and bake piecrust in a 10-inch deep-dish pie plate. Cool completely on a wire rack.
To prepare filling, combine 1/2 cup sugar, cocoa, flour, and 1/4 teaspoon salt in a medium saucepan; stir with a whisk.
Gradually stir in milk. Bring to a boil over medium heat, stirring constantly. Reduce heat; cook 2 minutes or until thick and bubbly, stirring constantly.
Remove from heat; add chopped chocolate, stirring until chocolate melts. Spoon chocolate mixture into a bowl; place bowl in a large ice-filled bowl for 10 minutes or until chocolate mixture comes to room temperature, stirring occasionally. Remove bowl from ice.
To prepare meringue, place egg whites and 1/4 teaspoon salt in a large bowl; beat with a mixer at high speed until soft peaks form.
Combine 1 1/4 cups sugar and water in a saucepan; bring to a boil. Cook, without stirring, until candy thermometer registers 238°F.
Pour hot sugar syrup in a thin stream over egg whites, beating at high speed until stiff peaks form. Fold 2 cups meringue into chocolate mixture.
Spread chocolate mixture into prepared crust. Spread remaining meringue over chocolate mixture. Chill 8 hours; garnish with grated chocolate, if desired.
Serves 10 (serving size: 1 wedge).
Nutritional Information: CALORIES 314(26% from fat); FAT 9.1g (sat 3.4g,mono 2.1g,poly 1.6g); IRON 1.4mg; CHOLESTEROL 4mg; CALCIUM 58mg; CARBOHYDRATE 55.8g; SODIUM 257mg; PROTEIN 6g; FIBER 2.2g
Like the recipe above? Try out some of these other ones:
— 10 Cool and Creamy Desserts Under 300 Calories
— Entertaining Menus and Party Ideas
— Eat Smart at CookingLight.com
— Get More Chocolate Recipes
Information
Category

Desserts, Chocolate

Cuisine

North American