 When I think of the Super Bowl one drink comes to mind: beer. If you have a large crowd coming, consider getting a keg of your favorite beer. A keg should be ordered several days in advance and picked up the morning of the game. If your group is small, stock up on an assortment of brews and plenty of ice. To get the party going, make Jell-O shots. When guests arrive hand them a gourmet, mojito-flavored Jell-O shot. Instead of using the classic powder to make the shot, this recipe calls for gelatin, rum, and simple syrup. Start making the shots several hours before the game as they'll need time to set. Sound fun? Get the recipe when you
.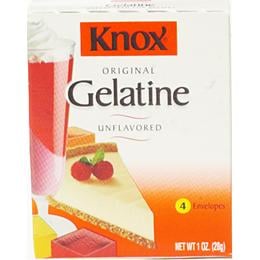 Mojito Jell-O Shots with White Rum and Fresh Mint
From Food and Wine
Ingredients
1 cup water
1 cup sugar
2 tablespoons plus 3/4 teaspoon powdered unflavored gelatin (from 3 envelopes)
1 cup fresh lime juice
1 cup lightly packed mint leaves
1 cup white rum
Directions
In a small saucepan, cook the water with the sugar over moderate heat until the water is simmering and the sugar dissolves, about 4 minutes. Sprinkle the gelatin over the sugar syrup and whisk constantly over low heat until the gelatin has dissolved, about 1 minute.
Put the lime juice and mint leaves in a medium heatproof bowl and pour in the sugar syrup. Let steep for 15 minutes.
Stir in the rum. Strain the mojito mixture into a large measuring cup, pressing on the mint leaves with the back of a spoon to extract as much liquid as possible.
Arrange 30 small paper cups on a rimmed baking sheet. Carefully pour the mojito Jell-O mixture into the paper cups and refrigerate the shots until they are chilled, about 3 hours. Serve cold.
Serves 10.
Make Ahead: The Jell-O shots can be covered and refrigerated for up to 3 days.
Information
Category

Other, Drinks