Come Party With Me: Tree Trimming — Dessert The best dessert for a holiday cocktail party? Something indulgent and chocolatey that can be made in advance.
This brownie recipe is perfect because it incorporates the festive flavor of mint and can be made the night before a party. To make the celebration even more sweet, I'll fill bowls with red and green M&Ms.
For the brownie recipe,
.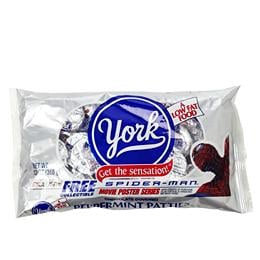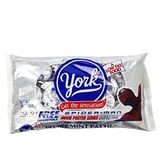 Ingredients
8 tablespoons (1 stick) unsalted butter, plus more for pan
8 ounces semisweet or bittersweet chocolate, chopped
1 cup sugar
3/4 teaspoon salt
3 large eggs
1/2 cup all-purpose flour (spooned and leveled)
1/4 cup unsweetened cocoa powder
25 small (1 1/2 inch) peppermint patties
Directions
Preheat oven to 350 degrees. Line an 8-inch square baking pan with aluminum foil, leaving an overhang on all sides; butter foil. Set aside.
Place chocolate and butter in a medium heatproof bowl set over (not in) a saucepan of gently simmering water. Stir occasionally just until melted, 4 to 5 minutes.
Remove from heat. Whisk in sugar and salt until smooth; whisk in eggs. Gently whisk in flour and cocoa powder just until smooth (do not overmix).
Spread 1/3 of batter in prepared pan. Arrange peppermint patties on batter in a single layer, leaving a narrow border on all sides. Top with remaining batter, and smooth surface.
Bake until a toothpick inserted in center comes out with moist crumbs attached, 45 to 55 minutes.
Cool completely in pan. Use foil to lift from pan; peel off foil and discard. Cut into 16 squares (4 rows by 4 rows).
Makes 16.
Information
Category

Desserts, Brownies