Come Party With Me: Valentine's Dinner For Two — Drinks
Come Party With Me: Valentine's Dinner For Two — Drinks On Valentine's Day start your romantic evening with a fizzy, festive cocktail. This drink, appropriately titled "Cupid's Arrow," is made with easy-to-find ingredients like pomegranate juice, orange liquor, and sparkling rose.
If your man won't drink anything too girlie, mix the vibrantly red drink for you and serve him a vodka tonic. With dinner sip a light-bodied red like a Pinot Noir or Italian Sangiovese. Pair the chocolate-strawberry cakes with a lush Port or effervescent dessert wine.
For the cocktail recipes,
.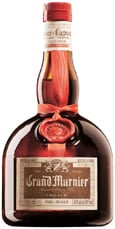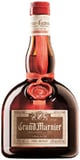 Ingredients
1 Part pomegranate juice
2 Parts orange liquor (recommended: Grand Marnier)
2 Parts sparkling rosé (recommended: Chandon Rosé)
½ Part fresh-squeezed lemon juice
Directions
Shake pomegranate juice, Grand Marnier and lemon in a cocktail filled with ice.
Strain into a champagne flute.
Top with Chandon Rosé and enjoy!
Drink amounts will vary.
Information
Category

Drinks, Cocktails
Vodka Tonic
2 oz vodka
Tonic water
Pour vodka into a highball glass with ice cubes.
Fill with tonic water.
Stir, and serve.
Garnish with a lemon or lime.
For an bonus twist add a few sprigs of mint, or a splash of lime juice.
http://www.yumsugar.com/2801549