Common Types of Pasta
Carb Overload With This Pasta Quiz!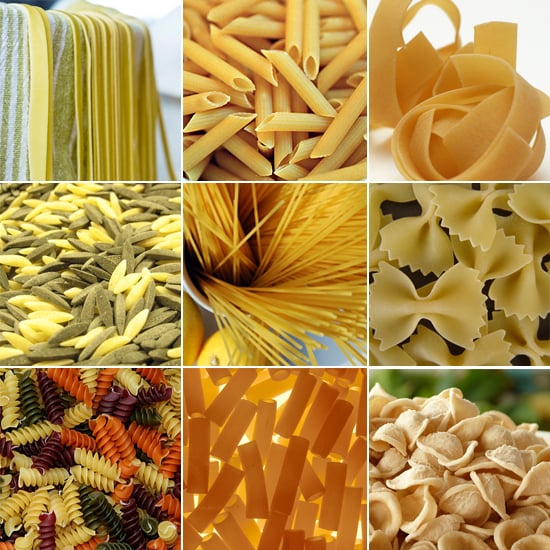 Pasta: you love it, but how well do you know it? From good ol' spaghetti to long, lean linguine, there are several variations and types of this Italian staple. Whether you choose to serve it with sauce or bake it up with cheese, there's not much to hate. Take our quiz and put your pasta knowledge to the test — and when the results are in, reward yourself with a big bowl for dinner tonight!
The direct translation of this pasta means "butterflies," although it's sometimes referred to as bow-tie pasta. It's a versatile pasta that can be prepared with a simple sauce or even as a pasta salad.
Similar in shape and size to rice, this pasta is ideal in a creamy risotto or tossed in a light vinaigrette.
Perhaps the most popular of all pastas, these long, thin strands can be paired with just about any sauce. Lovers like to connect over it, like to the two pups in Lady and the Tramp!
When paired with a piquant sauce, this pasta is hard to beat — its small, diagonal-cut tubes have ridges that give this pasta a great texture.
This name of this small, disc-like pasta means "small ears." Many like to enjoy it in a seafood dishes or with cream sauce.
These long, flat noodles are fun to twist; we love to toss them with a meaty ragù sauce.
The direct Italian translation of this pasta means "little tongues." It's delicious when served with fresh clams.
These little spindles are perfect in pasta salads. They are also known as rotini.
These "little ribbons" are egg noodles that pair perfectly with almost any sauce. May we suggest a creamy, cheesy alfredo?
These long, smooth tubes are best when loaded with tomato sauce, cheese, and baked in the oven.