Conversation Candy Heart Colors
What's Your Favorite Conversation Heart Color?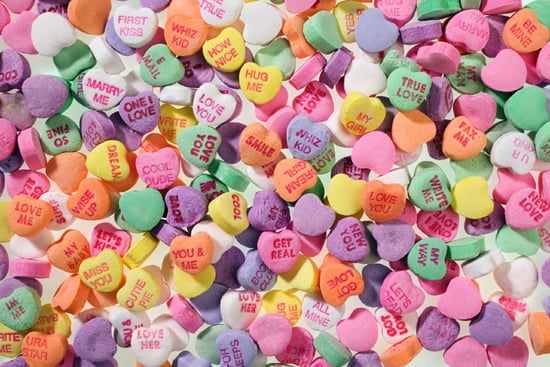 Recently, we received a shipment of conversation hearts from Necco, the company that makes Sweethearts. This year, the nostalgic candies haven't just gone high tech in their messaging — they've also got completely new flavors and even a special Twilight version. As a traditionalist, I abhor the new flavors; they're too fancy. Why mess with a good thing? Growing up, I referred to Sweetheart flavors by color: the green flavor, the pink flavor, and so on. I'm devastated there aren't any minty white hearts anymore; they were my favorite. What's always been your choice color?