Cook! San Francisco: Does It Deliver on Taste and Price?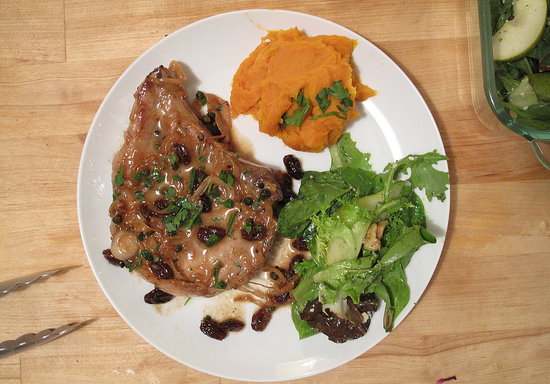 If you made a New Year's Resolution this year, there's a pretty solid chance it involved getting healthier or losing weight. You could try a diet on your own, or there's always another option: home delivery meals. Trying a package last year from Freshology reaffirmed my greatest fears that diet deliveries are less-than-fresh, skimpy, and generally unappetizing. So when Cook! San Francisco, a local gourmet meals delivery company, sent me a trial, I was prepared to be underwhelmed. Did the meal they sent me change my mindset? Read more to find out.
Cook! SF delivers two different types of meals: There's the Real Gourmet plan, which delivers prepped ingredients to cook an organic, local dinner; and the Real Detox plan, a program that promises to help you lose weight and increase your energy. Both meal plans are delivered to the home in a cooler packed with preportioned ingredients and detailed instructions to prepare a meal in 20 minutes.
I tried a gourmet plan dinner and in under 20 was eating a pork chop with peppercorn sauce, sweet potato mash, spring mix salad with pears, and a turtle brownie (which arrived premade). The instructions for the pork and its sauce were mindlessly easy to follow, and even my boyfriend agreed the Golden Gate Meat Company chop was succulent.
I was definitely pleased with the speedy delivery, generous size, ease of preparation, and fresh taste of the meal. I was also impressed by the fact that the company uses highly regarded purveyors like Ports Seafood and Veritable Vegetable. But I couldn't reconcile the pricing — $335 for a week's worth of meals! A delivery system simply isn't suitable for someone who cooks on a budget, such as myself; I'd rather save the money and spend extra time selecting and prepping my own ingredients.
Have you tried a similar home delivery system? Did you feel the same way?