Cookbook Review: Edible: A Celebration of Local Foods
Must Read: Edible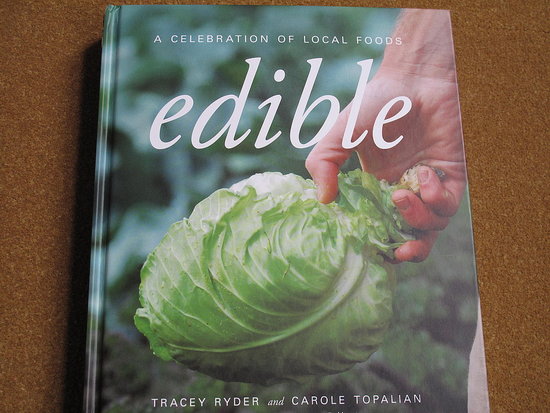 If you're not sure what to do for Earth Day, raise a fork to Mother Earth today with a brand-new book title, Edible: A Celebration of Local Foods ($20), written by Tracey Ryder and Carole Topalian, the two founders of Edible Communities. Edible is an organization that publishes magazines throughout various regions of North America that focus on the local food industry; its just-published eponymous book gives readers a glimpse of communities across the United States. Is it worth buying? Decide when you read more.
Pros:
The anthology/cookbook hybrid compiles educational features from Edible magazines across the country, most focusing on regional chefs and farmers who are preserving important food traditions.
One section, titled "People, places, things," tips readers off to organizations, farmers, markets, and even dishes that are influential in each American region.
Recipes are designed with seasonality in mind.
Cons:
Although this book is more than 300 pages, there isn't a lot of bang for your cookbook buck; only about a third of the tome is dedicated to recipes.
The title, with its large spine, uncoated pages, and colorful spreads, seems to belong on a coffee table rather than in the kitchen.
Recipes aren't indexed together by course; instead, they're organized by course within season.
Recipes: The cooking section is divided by seasons, and includes meal ideas such as:
A Spring pan roast of oysters (Spring)
Pineapple gazpacho (Summer)
Kohlrabi with bacon (Fall)
Chocolate-brown ale cake with cream cheese icing (Winter)
Imagery: Multi-toned pages and gorgeous photography make for a display-worthy book that captures the essence of American food in pictures as much as in words.
Overall Rating: For anyone interested in learning more about the subject, this book provides profound insight into the local foods movement.