The Cooking Channel Announces Fall 2010 Lineup of Rachael Ray, Mark Bittman, and More
Mark Bittman, Rachael Ray Star in Cooking Channel Fall Shows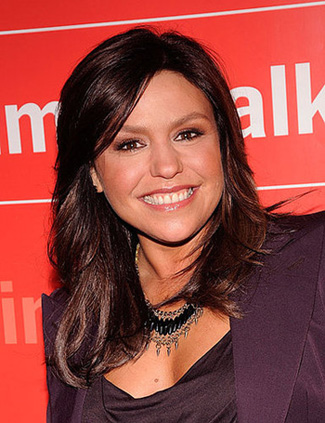 If you're a fan of the Food Network but haven't been watching The Cooking Channel this Summer, there's a good chance that you'll change your mind come September. Its star-studded Fall lineup includes new original programs from Food Network vets Rachael Ray, Bobby Flay, and Kelsey Nixon, among others.
Rachael Ray's Week in a Day, which premieres Sept. 25, will be the media mogul's first food-focused show in nine years. It'll feature cooking a week's meals, from scratch, all in one day. Bobby Flay's Saturday show now has a tech-savvy name, Brunch @ Bobby's, and a focus on sweet and savory recipes, including some of his family favorites. The program, which is filmed in his Hamptons kitchen, will premiere Oct. 16.
The Cooking Channel is also giving former Next Food Network Star cheftestants Kelsey Nixon and Jeffrey Saad another shot at the small screen. Nixon's new show, Kelsey's Essentials, is all about basic kitchen techniques, while Saad is set to host the tentatively titled United Tastes of America. His show will explore the history, science, and cultural impact of iconic foods like burgers and pizza.
Also in the pipeline? The Minimalist, based on the food column of New York Times writer Mark Bittman; My Life in Food, a portrait of lives transformed by food, produced by Al Roker; and Bitchin' Kitchen, a cooking show based on one comedienne's witty web series. Which shows do you think you'll catch?