The Cooking Channel to Debut May 31
Food Network's Cooking Channel Debuts May 31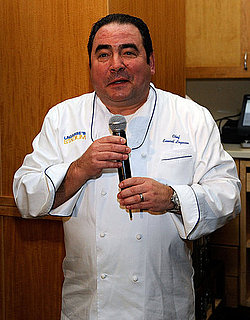 These days, Food Network simply isn't enough to quell viewers' hunger for culinary programming. Last year, Scripps Networks Interactive announced its plans to replace lifestyle channel Fine Living with a new network, The Cooking Channel, debuting in the Fall of 2010. But today, the company revealed that The Cooking Channel will premiere earlier than expected, on Memorial Day, May 31. It has also altered its plans for programming. A release originally stated that the channel would hone in on instructional cooking shows, along with food information and history. But today, Scripps has adapted its programming to include more entertainment TV. Along with some overlap with the Food Network, it's also considering concepts such as a postgame show for The Next Food Network Star.
Programs for 2010 will include new titles such as Rachael Ray's Week in a Day, which focuses on cooking a week's meals all at once; Bobby Flay's Brunch; and Emeril's Fresh Food Fast. It's also bringing on lots of little-known talent from outside the US, like the UK's Ching-He Huang and Canada's Chuck Hughes.
Honestly, it sounds like more of the same — yet I love cooking shows so much that I'm sure I'll tune. What about you?