Cooking With Flowers
4 Ways to Get Into the Spring Spirit With Floral Flavors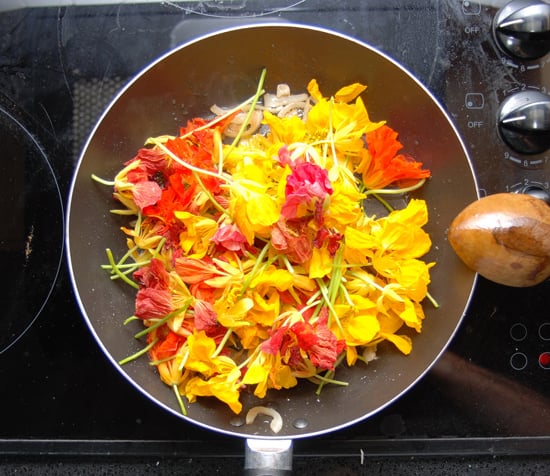 With Spring in full bloom, there's no better way to get into the spirit of the season than some fresh, fragrant flowers. You may think that getting a dose of the color and beauty of flowers could only come in the form of an arrangement, but guess again. It may sound a little outside of your comfort zone, but injecting a little flower power may add a potent punch of flavor or lively color to wake up some tired recipes. Looking to get a little inspired? Here are four ways to bring floral flavors to your table.
Freeze petals in ice. Freezing violet or rose petals in ice can make a Spring cocktail so much more exciting. The process is simple, but the outcome of the spectacle is elegant and will have all of your guests ooh-ing and aah-ing.
Brew them in some tea. Chamomile is the staple of the tea world, but switching things up with some iced hibiscus tea can bring a welcome dose of flower power to your Spring table.

Keep reading for two more ways to enjoy floral flavors this Spring.

Enjoy them in desserts. Sweet treats and florals have been a match made in heaven for good reason. Try lavender and lemon cookies with complementary fresh flavors, or maybe this lemon verbena cheesecake is more your speed.
Use them to finish your dishes. Consider those colorful petals to be nature's garnish and sprinkle them atop your favorite seasonal dishes.
Are you a fan of cooking with flowers? Any tips to share? Chime in below!
Source: Flickr User George M. Groutas