Cooking With Hibiscus Flowers
Trendy Ingredient: Hibiscus Flower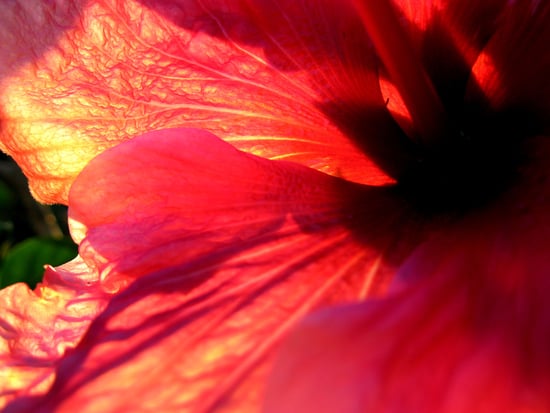 Drinks that use hibiscus have been around for quite a while, but more and more I'm noticing the brightly colored, beautiful flower being used in cooking (hibiscus loaf cake, anyone?). But what's the scoop on this trendy floral ingredient? Find out when you keep reading.
Hibiscus is a group of flowering plants that are native to the tropical and subtropical regions of the world. The flower is edible, and it's known for its bright red color, distinct, tangy flavor, and for being a great source of vitamin C. It's brewed into tea form all around the world, and agua de Jamaica (as it's known in Spanish) is incredibly popular in the Latin world.
The flower itself can be dried, candied, baked into cakes, and so much more. I can't help but dream up endless possibilities for hibiscus-infused cocktails, like hibiscus margaritas. You can typically find the flower dried in the Latin section of your grocery store, possibly under the name Jamaica. I plan to dedicate a portion of my Summer experimenting with this ingredient, starting with hibiscus popsicles.
Have you ever cooked with hibiscus? What would you make with it?
Source: Flickr User rupesh nanaiah