Cooking With Pomegranate Molasses
Know Your Ingredients: Pomegranate Molasses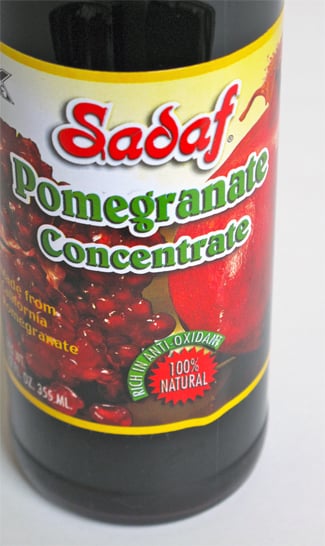 Looking for a new way to spice up your cooking life? Try pomegranate molasses, a dark liquid used to impart a tangy, sweet flavor in dishes, particularly those of Middle Eastern origin.
Despite the name, pomegranate molasses isn't truly molasses, which comes as a byproduct of cane or beet sugar processing. Rather, this deep purple reduction, which has the consistency of maple syrup, is made by cooking down the juice of pomegranates with lemon juice and sugar.
Historically, the resulting substance is used to bring a fruit-forward pucker to meats and dishes such as muhammara, a Syrian red pepper, walnut, and garlic spread. But its uniquely nuanced taste makes it an ideal flavor booster for much more, including soups and stews, and desserts such as ice cream, cake, and candy.
The ingredient is widely available in Middle Eastern markets. Have you ever cooked with pomegranate molasses?