Corn on the Cob Toppings
7 Delicious Toppings For Corn on the Cob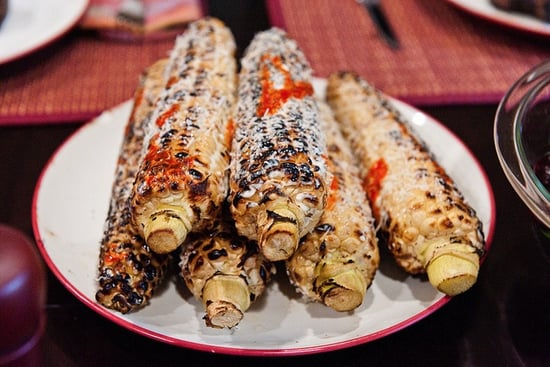 Corn on the cob is a Summer staple at my house. Not only is it tasty, but it's quick and easy to cook on the grill and pairs with everything from barbecued chicken to lamb burgers. However, one thing I'm always looking for are new and interesting corn on the cob toppings. Salt, pepper, and butter are simple and scrumptious, but sometimes I want corn with a little more flavor, so I've come up with seven ways to season corn on the cob:
Add citrus. Mix softened butter with lime or lemon zest and spread on grilled corn. Squeeze with a lime or lemon wedge for extra tartness.
Make an herb butter. Finely chop lots of herbs and mix with butter. Serve with grilled or boiled corn.
Add cheese. Crumbly cheese like feta (which tastes good on corn with lots of black pepper) or finely grated hard cheese like parmesan and manchego work best.
Sprinkle with seasoned salt, lemon pepper, or a spice blend, like Emeril's cajun spice mix, Essence. Even Italian seasoning is good.
Offer it Mexican-style: slathered in mayonnaise, sprinkled with chile powder and crumbled queso fresco.
Go spicy-sweet. Bobby Flay makes an amazing maple-chipotle butter, then he brushes it on corn — yum!
Dream of cream. Drizzle with Mexican creama, sour cream, or mascarpone cheese.
How do you jazz up corn on the cob?
Source: Flickr User star5112