Corned Beef History
Corned Beef and Cabbage: A Short History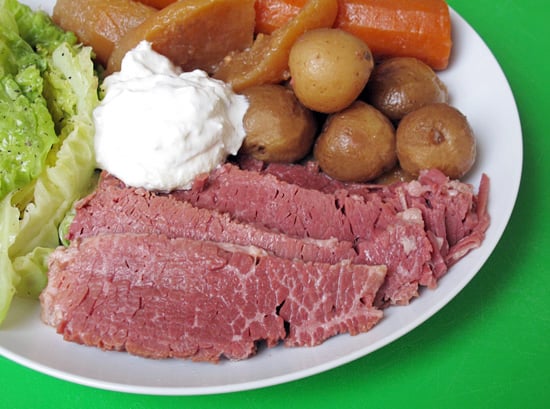 If you're looking to celebrate St. Patrick's Day with a big traditional Irish corned beef and cabbage feast, there's just one problem. As it turns out, corned beef and cabbage is not actually a traditional Irish dish. The meal features salt-cured beef, which gets its name from the large "kernels" of salt that covers it during its curing process. But beef was rare and incredibly expensive in Ireland, hardly something that farmers would readily have access to. It was more likely that these boiled dinners would feature some kind of bacon cooked with cabbage.
When the Irish immigrated to the United States, beef was more available and certainly more affordable, and corned beef in particular became an important part of the culture, as it took the place of bacon in the boiled meal. So don't feel disheartened if you had planned to enjoy a boiled dinner of corned beef and cabbage on Sunday, because not only is it a part of the Irish-American St. Patrick's Day tradition, but it's also wholesome and full of slow-cooked flavor.
If you want something a little more creative, enjoy your corned beef on pizza or in a grilled cheese.