Cost Plus Pilots Food Sales at Select Bed Bath & Beyond Stores
Cost Plus Pilots Food Sales at Bed Bath & Beyond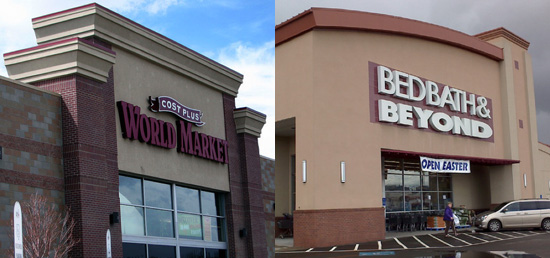 Hoping for a competitive edge over other top kitchen stores, Cost Plus World Market and Bed Bath & Beyond announced a partnership Friday that will bring the specialty import store's food products into select home goods stores.
Currently, the partnership is only in the select locations: San Diego, CA, Totowa, NJ, and Elmsford, NY, but who knows — it's entirely possible (in the same way Jamba Juice is hoping to branch out with frozen yogurt) that if successful, the partnership would expand nationwide.
This alliance could be just the push that both stores need to beat out other top kitchenwares and housewares competition. I'm gunning for it, as I love the international candy selection at Cost Plus and the exhaustive home goods of Bed Bath & Beyond. Do you think the partnership could work?
Source: Flickr Users roblisameehan and Jason McHuff