Could Tropical Race Four Take Out the US Banana Supply?
Could 2011 Be the Year We Say Bye-Bye to Bananas?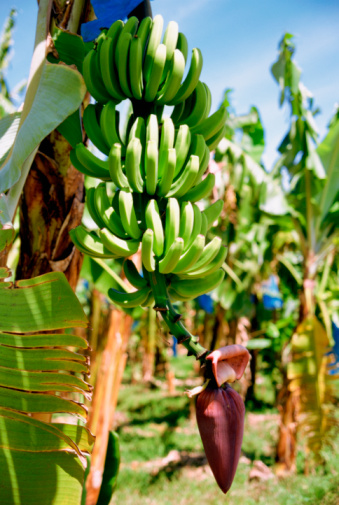 Yesterday The New Yorker published a comprehensive story about Tropical Race Four, a type of fungus that is currently threatening to destroy the United State's banana crop. While there are more than 1,000 types of bananas, only one, the Cavendish banana, is ideal for cultivating and exporting. Thus, the majority of banana plantations in the world harvest Cavendishes.
However, the Tropical Race Four fungus has already taken out Cavendish crops in Asia and Australia, and the fungus is set to hit Latin America next. If it does, the entire crop of US bananas could become extinct. While some scientists are frantically searching for a cure to Tropical Race Four, others are trying to engineer a stronger banana.
But, if there's so many other types of bananas out there, wouldn't it be easier to farm and export them? What do you think should be the solution to possible banana extinction?