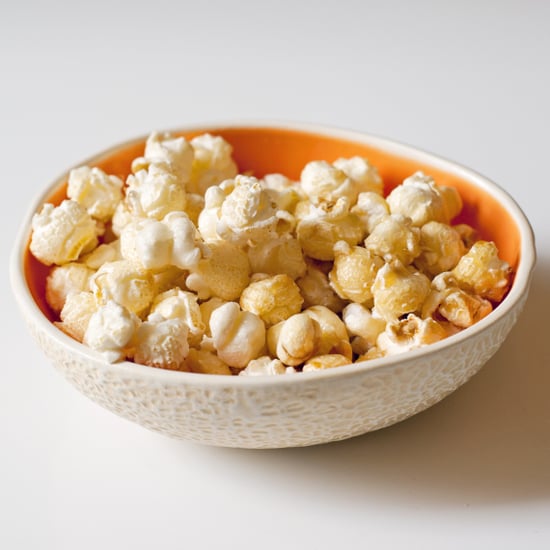 It was only a matter of time before Cracker Jack branched out to offer other sweet and salty popcorn treats, but do these new additions live up to their much-beloved classic cousin? Sold in a bag rather than a box, these crunchy snacks — kettle corn and butter-toffee-coated popcorn — still include a prize in each package, making popping open a bag all the more sweet. But what really matters is how they taste; keep reading to find out if they're as addictive as the original ballpark treat.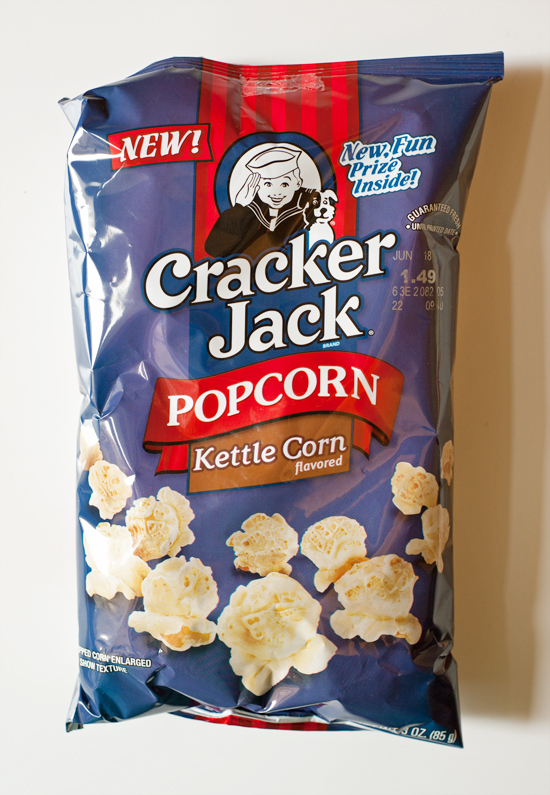 Cracker Jack Kettle Corn
If you're looking for a new and novel take on kettle corn, these light, airy, sweet, and salty kernels aren't it, and that's just fine with us. While there was some debate amongst tasters whether the texture is just right or would benefit from a more substantial crunch, it was easy to agree that this snack isn't too sweet, unlike some kettle corns we've tried. While many wished the glaze was a hair saltier, it was a minor quibble at that.
Keep reading to get the details on Cracker Jack Butter Toffee.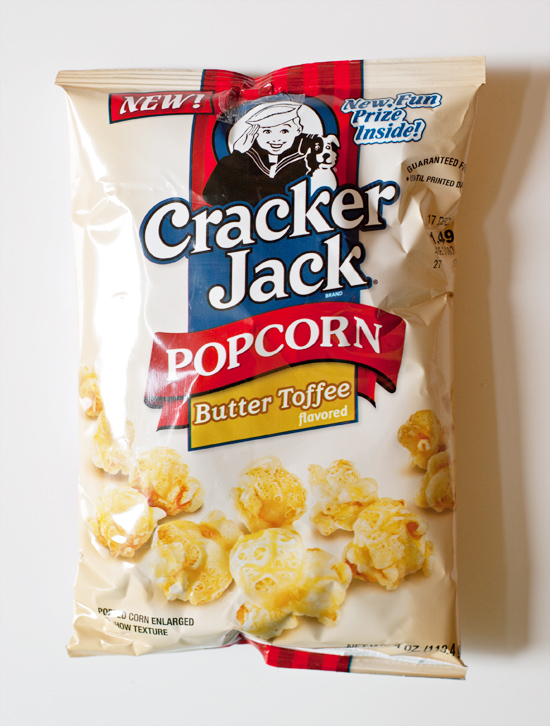 Cracker Jack Butter Toffee Popcorn
Described by one taster as "Cracker Jack for those with peanut allergies," this crisp and crunchy option won particular praise from those who felt the kettle corn would benefit from a more substantial glaze (and accompanying crunch). Even those who feared that this flavor might veer too far into fake-butter-flavor territory or taste saccharine sweet were pleased by this all-too-addictive snack. Pop open a bag if you like your caramel corn with a hit of salt or are looking for a more intense, dessert-adjacent version of kettle corn.