Cranberry Relish Recipe
Cranberry Sauce in 5 Minutes or Less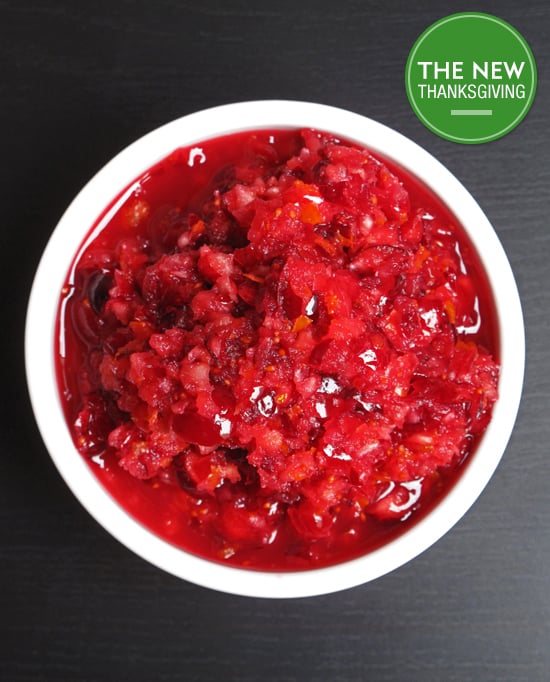 Cranberry sauce may be something of an afterthought on many Thanksgiving tables, but not mine. When it comes to the condiment, each year, I've been known to be predictably unpredictable.
One year I tackled a basic cranberry sauce, followed by a caramelized onion rendition the next. Then came a zesty, four-ingredient version, followed by last year's pick, a controversial fresh cranberry salsa with jalapeños.
This November, I'm putting aside my worries of cranberry sauce not jelling; my no-fuss Friendsgiving calls for an equally no-muss cranberry sauce. This condiment, with its crunchy texture and addictive tartness, will blow your mind. It takes just five minutes to make — and about as much time to devour straight out of the food processor! Don't expect any leftovers with this fast cranberry recipe.
Notes
This make-ahead recipe tastes even better with time.
Ingredients
2 pounds fresh cranberries
1 cup sugar
1/4 cup Grand Marnier
Zest and juice of 1 orange
Directions
Combine cranberries, sugar, Grand Marnier, orange zest, and orange juice in a food processor; pulse until chunky. Let sit at room temperature for at least 30 minutes.
Makes about 5 cups.
Information
Category

Other, Condiments/Sauces

Cuisine

North American