Cream Puffs Two Ways — Beginner and Expert Ever since I saw the March cover of Gourmet magazine, I've been craving cream puffs. However, the recipe the cover featured had ice cream and I prefer my cream puffs filled with lusciously smooth cream — like the ones seen here. Cream puffs are a classic dish that every home baker should artfully master. They are lovely with a cappuccino, delightful with a glass of bubbly, and complete crowd-pleasers.
I've found two recipes, one is super easy and the other is a little more time consuming. Experiment with one, both, or combine the two to make your own version! To get started,
.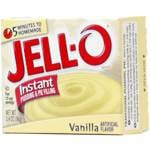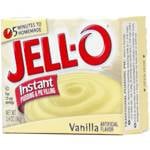 Ingredients
1 sheet frozen puff pastry (1/2 of 17.3-oz. pkg.), thawed
1 cup cold milk
1 pkg. (4-serving size) vanilla flavor instant pudding & pie filling
1/2 cup thawed cool whip whipped topping
1 (2oz) square semi-sweet chocolate, melted
Directions
Preheat oven to 400°F.
Unfold pastry on lightly floured surface; roll out to 10-inch square. Cut into nine circles with 3-inch cookie cutter or rim of glass. Place on baking sheet. Bake 10 min. Remove to wire racks; cool completely.
Meanwhile, pour milk into large bowl. Add dry pudding mix. Beat with wire whisk 2 min. or until well blended. Gently stir in whipped topping. Cover. Refrigerate 15 min.
Cut pastry circles horizontally in half.
Spoon pudding mixture evenly into bottom halves of pastry; cover with tops. Drizzle with chocolate.
Serve immediately, or cover and refrigerate until ready to serve.
Makes 9 cream puffs.
Information
Category

Desserts, Pastries

Cuisine

French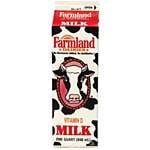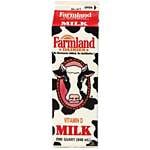 Ingredients
1/2 cup milk
1/2 cup water
9 tablespoons unsalted butter
1/2 teaspoon salt
1 cup all-purpose flour
3 large eggs
2 1/4 cups heavy cream
1/4 cup confectioners' sugar
1 1/2 teaspoons pure vanilla extract
6 ounces bittersweet chocolate, chopped
Directions
Preheat the oven to 400°F. Line 2 large baking sheets with parchment paper.
In a large saucepan, bring the milk, water, 1 stick of the butter, and the salt to a boil over high heat. Add the flour and remove from the heat.
Stir until the dough forms a shiny mass.
Using a mixer, beat the dough at low speed for 2 to 3 minutes, just until slightly cooled.
Increase the speed to medium and beat in the eggs, one at a time, beating well between additions; be sure to scrape down the saucepan.
Transfer the dough to a pastry bag fitted with a 3/4-inch plain tip. Pipe twelve 1 1/2 inch mounds onto each sheet. Using a moistened finger, round the tops of the dough. Bake for about 25 minutes, until the puffs are golden, shifting the sheets halfway through.
Poke a 1/4-inch-deep hole into the side of each puff and return them to the oven. Turn off the oven, leave the door ajar and let the puffs cool and dry out for 2 hours.
Meanwhile, in a bowl, using a mixer, beat 1 1/2 cups of the cream with the confectioners' sugar until firm. Beat in the vanilla extract.
Cut off the top third of each puff and scoop out the soft dough in the center. Spoon the cream into the puffs, replace the tops and stack them on a plate. Chill for 10 minutes.
In a small saucepan, bring the remaining 3/4 cup of heavy cream just to a boil. Remove from the heat.
Add the chocolate and the remaining 1 tablespoon of butter and let stand just until the chocolate is melted. Whisk until smooth.
Drizzle some of the chocolate sauce over the puffs and serve, passing the remaining sauce on the side.
Serves 8.
Information
Category

Desserts, Pastries

Cuisine

French