Creative Soup Garnishes
Top It Off: Unexpected Soup Garnishes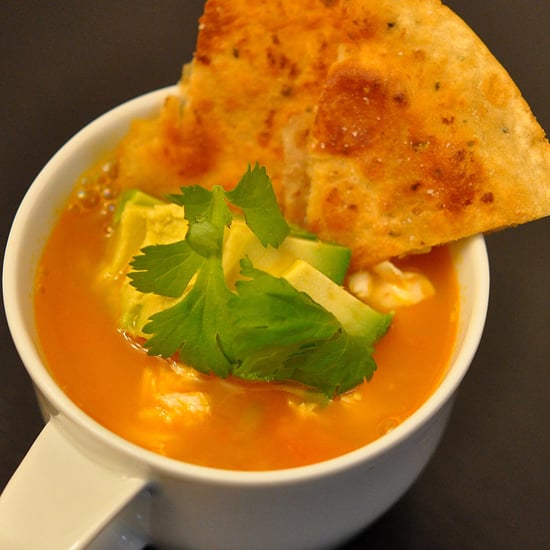 This month, we're celebrating all things soup. While there's nothing more I crave than a giant pot of yummy homemade soup, sometimes during the work week, the timing is just not there. And after a long day of work, there's nothing easier than putting up some canned soup on the stove.
In order to make it feel like a more elevated supper, over the years, I've gotten pretty crafty with the garnishes and toppings I've tried on my favorite soups. Take a chance and stray away from the typical shredded cheese and crumbled crackers. Mix things up tonight with these more unexpected soup garnishes that you probably have on hand already! For some ideas sure to bring a new sense of life to a seemingly bland weeknight meal, read more.
Homemade croutons. While it's easier to just grab a handful of crackers, there is something so satisfying about freshly toasted croutons to top off some soup. Check out our simple crouton recipe; there's no better way to make use out of day-old bread.
Hearty nuts. If you're looking to add an unexpected crunch in your soup, grab some nuts. I find myself throwing a handful of almonds or pine nuts on to most things these days; they provide a much-appreciated depth of flavor to the most simple soup.
Something meaty. On a smoother soup, you'll be hard pressed to find a more satisfying crunch than the one that comes with fresh, crumbly bacon bits. Some crumbled chorizo is also a great way to add some extra protein into a soup that's inspired by Latin cuisine.
Toasted seeds. Roasting and toasting seeds make for a perfect savory snack and even better soup garnish. We love oven-roasted pumpkin seeds.
Fresh herbs. Sprinkling on some fresh herbs brings a powerful punch. I find that when I buy fresh basil or cilantro from the farmers market, too much typically goes to waste. Since I'm always trying to make better use of fresh produce and pump up the flavor factor, the addition of fresh herbs is a win-win situation.
Sliced and diced produce. Some diced tomatoes or onion bring a whole new dimension to an ordinary can of soup. I love adding the combination of the two with a few dashes of my favorite hot sauce.
What's your favorite way to garnish soup? Any other tips to doctor up a meal that some could perceive as all too simple? Share below!