Crispy Bacon vs. Chewy Bacon
Chewy or Crisp: How Do You Prefer Your Bacon?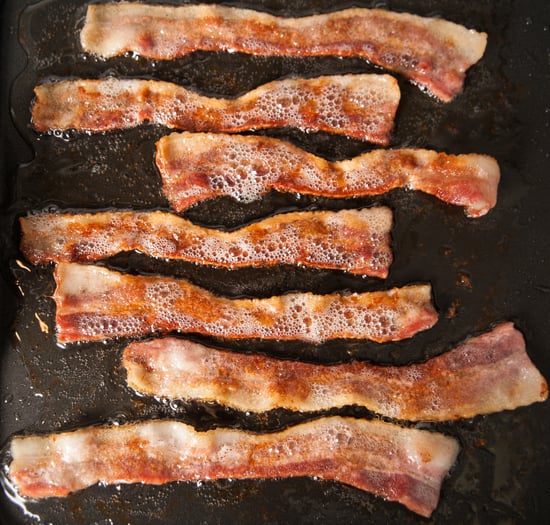 What's better: chewy or crispy bacon? Last Sunday morning, fueled by a brunch that involved a punchy bloody Mary or two, I found myself in the midst of this contentious debate. Despite the fact that the topic matter was neither political, religious, or any of the other topics one is supposed to avoid in so-called polite conversation, it still proved deeply polarizing: whether bacon is best cooked until chewy and toothsome or crisp and crackly.
I stand firmly in the chewy camp, as I relish the meatier texture and melt-in-your-mouth fatty bits that are rendered out when bacon is cooked until crisp. That said, our brunch bunch was split about evenly on the matter, with passionate arguments on both sides. Crunch lovers enjoyed the satisfyingly crisp texture and also cited the corollary to my love for chewy bacon — some were just plain skeeved out by the texture of not-completely rendered fat. While we couldn't agree on the matter, we did concur on one near-indisputable fact: bacon, no matter how it's cooked, is just plain delicious. Still, I'm curious: where do you stand?