Cuban Dishes and Ingredients
Havana Nights: A Cuban Food Primer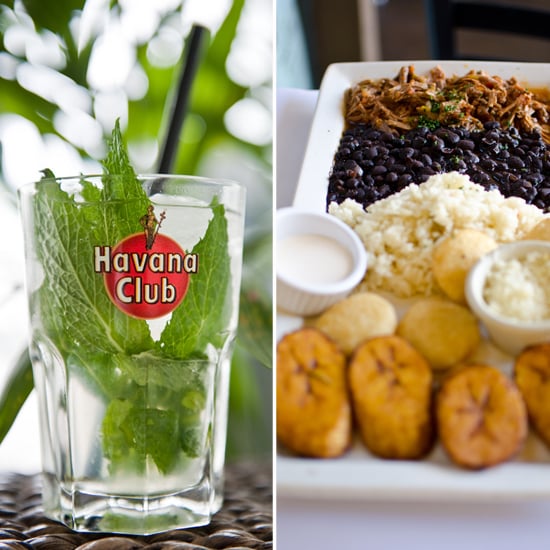 When you taste Cuban food for the first time, you'd swear that Spanish and Caribbean cuisines had a little love child — which isn't too far from the truth. The diversity of Cuban culture is indicative in the rich and varied flavors of the country's cuisine. One of the most thriving Cuban communities in the US is located in Miami, FL (and let me tell you, they've got the food to prove it!). Lucky for the rest of us, there are great Cuban restaurants all over the country that tantalize our taste buds with recipes that pack a powerful punch of flavor. Are you a fan of Latin American foods, but not sure where to start when it comes to comida Cubana? Continue reading to get to know a few staples of Cuban cuisine.
Dishes:
Ropa vieja: In Spanish, ropa vieja translates to "old clothes," which is a fitting comparison to the initial appearance of this super-tender shredded beef dish.
Pastelitos: Sweet pastelitos are flaky puff pastries stuffed with tropical fruits and cream cheese. You can also make savory pastelitos by stuffing these "little pies" with picadillo.
Boliche: This popular Cuban dish consists of a round roast stuffed with chorizo sausages, all simmered together to perfection in tomato-based sauce.
Mariquitas: Mariquitas are closely related to tostones, addictive and satisfying twice-fried plantain chips.
Picadillo: Picadillo refers to a Cuban-style hash of vegetables and ground beef. It's a versatile and favorite comfort food amongst many traditional Cuban families.
Moros y Cristianos: This traditional coupling of black beans and rice, all cooked together, gets its name from Cuba's diverse history.
Cuban sandwich: Roasted pork topped with ham, Swiss cheese, and pickles, snuggly tucked in between two slices of buttered Cuban bread is the recipe for the ultimate Cuban sandwich. What classifies a sandwich a "real" Cuban is the flavor profile of the pork. It should be slow-roasted and marinated in plenty of mojo.
Mojito: The mojito is the quintessential, classic Cuban cocktail. Muddled mint and lime combine to create this perfect, refreshing cocktail.
Batido: Batidos are frothy and delicious hand-blended milk shakes.
Arroz con leche: The Cuban version of rice pudding is one of those homey desserts that provides a comforting feel with just one decadent bite.
Ingredients:
Plantains: With a quick glance, plantains look like unripe bananas, but the flavor is completely different. The plantain is basically synonymous with the concept of Cuban cuisine itself.
Yucca: This tropical root vegetable is harvested for its root and leaves. Yucca tubes can be a little intimidating, but once you peel them, they're surprisingly easy to prepare.
Arroz amarillo: Arroz amarillo is staple grain in Cuban culture. The saffron-flavored yellow rice pairs perfectly with nearly any Cuban dish.
Mojo: This signature Cuban marinade hones in on the tart and acidic flavors of sour oranges. It's a staple in many Cuban favorites.
Chorizo: This Latin American sausage has many different regional varieties. The Cuban version is most closely related to a Spanish-style chorizo. You may be tempted to use Mexican chorizo as a replacement but just don't do it. The flavor profile is completely different from the hard, dry Spanish chorizo that lends itself to Cuban dishes.
What's been your experience sampling Cuban fare?
Source: Flickr User KayOne73 & Flickr User Matthias Rhomberg