Darden Partners With Michelle Obama to Make Olive Garden, Red Lobster Healthier
Olive Garden, Red Lobster Get a Healthy Makeover With Help From First Lady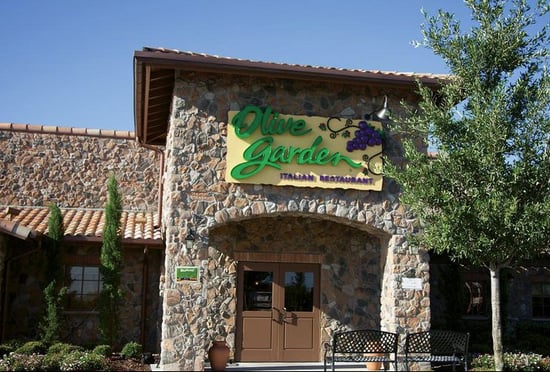 Dining out just got a little bit healthier. This morning, Darden, the world's largest full-service restaurant company, announced today that it's partnering with Michelle Obama and her "Let's Move!" campaign to cut calories and sodium in its menu items.
Over the next five years, Darden's portfolio of restaurants — which includes The Olive Garden and Red Lobster — will aim to cut calories and sodium by 10 percent. Over the next decade, the goal is to reformulate, re-size, or remove offerings in order to slash calories and sodium by 20 percent. Fruits and vegetables will now be the default side dish options on Darden's children's menus.
It's great to hear that one of America's most influential restaurant groups has just made a vow to help America get healthier. Will this impact how often you frequent Red Lobster, The Olive Garden, or any of Darden's other restaurants?